View Advertiser Index


January 2004

Look for a unknown driver to us Nebraskans to be taking his rookie laps in a 360 at Eagle. This young buck who has recently moved to Lincoln from the St. Louis area will add his name to the 2004 rookie list. He has raced everything from a Mini Sprint to the Super and Shifter Karts that he ran for a team based out of Italy in 2003. He hopes the 360 will just be the next step that will take him closer to the open wheel road course(Indy Style)car that he dreams of driving one day.

---
Mike Chadd heading to Florida for Speed Weeks at the end of the month.
Add a third Vogt to the Modified Division, as Ben Vogt jumps from the Hobby Stocks to a Modified in 2004. (Dad-Dave and younger brother Tim have already enjoyed some great success in the mod ranks.)

---
Jay Jording who has strapped in from time to time for Ed Bowes while Ed was off chasing clouds. Will pilot a second entry for Omaha midget racer Rick Forbes at this years Chilli Bowl.

---
Long time Bernie Bryan pit crewmember Jason Edwards, will make 2004 his rookie season as he takes to the High Banks of Eagle in an IMCA Modified.

---
Roger Sluka has switched from the always-durable Schnee frames to the very popular and light Eagle Chassis.

---
Congrats to the Gas Man Jack Dover as he captured the Golden Driller at this years Tulsa Shootout.

---
Eckley Racing Engines 2003 success is starting to show already for the 2004 season.

Leasing:
Starvin Marvin Fuller
Greg Bolte
Preston Marsh
Gene The Dream Ackland

Building:
Roger Sulka
Mike Boston
Rick Halverstadt

---
Jason Danley and Team 82 have moved their racing operation from Denton to Lincoln. And now will share a shop with 2003 Beatrice Speedway and Thayer County Speedway IMCA Modified Points Champion Chris Alcorn.

---
Herb Reed + 2 Brand New Avenger Sprinters = Rick Ideus We will have to wait until a little closer to race season to see if my Math is Correct.

---
Until next time, see you where the dirt flies!

Please email questions or comments to wherethedirtflies@msn.com.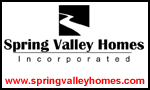 View Advertiser Index
Like to Write?
dirtdrivers.com is always looking for energetic people to write articles about local racing. Email us if you would like to join our team.