View Advertiser Index

View Large Image



View Large Image
Get your very own dirtdrivers.com t-shirt!

Limited quantities on hand. Once supply is depleted, orders will be taken for more.


Shirt Information:

Brand: Fruit of the Loom
Color: Tan
Sizes: M-XXL
Price: $10.00 each ($11.00 for XXL)
Shipping: $5.00 for first shirt, $1.00 each additional


Ordering Information:

To order, email us for instructions on paying with PayPal or send check or money order to:

Dirt Drivers, LLC
9100 Buckboard Drive
Lincoln, NE 68532

Include quantity, size, and shipping address as well as a phone number and/or email address in case we need to contact you.

To save shipping costs, shirts can also be picked up at several locations in Lincoln as well as some of the local race tracks. Email us for location information or any other questions on shirt orders.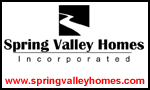 View Advertiser Index
Register
Become a registered user of dirtdrivers.com!

Register Now!
Rainout Report
Tired of making dozens of calls to the race track on rainy days to check on cancellations? Why not simply visit our Rainout Report instead? No busy signals! No redials! Just accurate and up-to-date weather information from all the local tracks!

View Rainout Report
Links
dirtdrivers.com supports all sites that support racing! New links are continually added to the site!

View Links
---
Muscle Cars