View Advertiser Index


Winter 2003

Ahh February, the month of love, romance, flowers, chocolates, and candle lit dinners. Spouses of race fans what would make a better Valentines day gift then a season pass at your loved ones favorite track. To repay them for there undying love that you receive all race season long, I mean year long. Hint, hint, I hope my wife reads this.

---
Hiroshi Masuoka of Japan repeated as titlist in the Dakar Rally, the 18- day auto race that began in Marseille, France, and ended at the Red Sea resort of Sharm El-Sheik, Egypt. Masuoka and German navigator Andreas Schultz were timed in 49 hours, 8 minutes, 52 seconds. Of the 343 cars, motorbikes and trucks that began, only 186 entrants finished - 61 cars, 98 motorcycles and 27 trucks.

---
Ray Lee Goodwin Jr. won the 1983 Rookie of the year award at Lincoln's Midwest Speedway. Other rookie contenders in 1983:

Sammy Switzer
Curtis McCain
Dave Jacobs
Bongo Bonrud
Scott VanLaningham
Robert Workmeister
Brad Diekmann
Bill Rohr
Todd VanLaningham
Scott Anderson

---
Years of breathing fumes in a race car has given NASCAR driver Rick Mast carbon monoxide poisoning that will end his career. Mast, who has not raced since May of 2002, said he is suffering from acute and chronic carbon monoxide poisoning that carries symptoms similar to "the worst hangover in your life."

---
In 1986, 200 of the 41,364 Monte Carlo SS where "glass back" Aero coupes made as a production loophole for a big NASCAR advantage.

---
The Motorsports Hall of Fame of America is located in Novi, MI. It was established in 1989.

---
Bruce Divis won his first 360 Sprintcar "A" Feature at I-80 Speedway in Greenwood, NE. on July 21st 1995

---
The 24 Hours of Le Mans has happened every year in Le Mans, France since 1923. (Except from 1940 to 1948, when it was cancelled due to World War II) Teams of three race for 24 hours to determine a winner. The first winner in 1923 averaged 57.21 miles per hour. Current winners average upwards of 135mph.

---
Johnny Beauchamp who captured the 1951 and 1954 Playland Park Track Championship. Passed away on May 17, 1981 in Reno, Nevada. He was an Antique dealer at the time. (Jim Penny's Racing Library)

---
TOP 10 FLAGMAN PICKUP LINES:

10. "Would you like some flagman lessons? I'll turn off the lights and you wave what I hand you"
9. "Wanna see a cool way I can wave the green?"
8. "Whoa! You are one start I wouldn't mind jumpin!"
7. "Would you like a few hot laps before the feature"
6. "Want to pop over to my flagstand and wave a few?"
5. "Lets do an inverted start, I'll send myself to the rear"
4. "When I cross my legs its half over"
3. "Looks like I'm gonna have to black flag you for using over heated equipment"
2. "One night with me and you'll know you've been flagged!"

AND THE NUMBER ONE FLAGMAN PICKUP LINE:

" I got on a pair of checkered undies, want me to drop'em and declare you the winner?"

---
You Might Be A Redneck If . . . . .

You've ever written Richard Petty's name on a presidential ballot . . . . .

---
The Miller Brewing Co. has announced it is going to give out coupons for a FREE six-pack of beer if Rusty Wallace wins this years Daytona 500.

---
Some safety improvements and innovations made at Indianapolis Motor Speedway over the years.

1911: Inaugural Indianapolis 500 winner Ray Harroun employs what is believed to be the first rearview mirror on his No. 32 Marmon Wasp.

1921: The Duesenberg Motor Co. team introduces the use of four-wheel hydraulic brakes.

1925: Front-wheel drive is used at the speedway for the first time on a privately owned Miller entry, driven by Dave Lewis and Bennett Hill that finishes second.

1935: Helmets are made mandatory, a racing first.

1935: First installation of colored warning lights (Green and Yellow) is completed at the Speedway in time for the Indianapolis 500.

1936: First mandatory driver's test is instituted, requiring that all new drivers show their skills at various speeds before they are allowed to practice for the 500.

1938: Pit wall is constructed to separate crews' work area from pit area.

1948: Emergency medical center is constructed. It is expanded in 1972 and still in use today.

1959: All drivers are required to wear fire-retardant uniforms, and roll bars are required on cars.

1965: Only methanol fuel - which is much less volatile than gasoline - is permitted.

1993: Crash data recorders are placed in cars.

1998: PEDS (Polyethylene Energy Dissipating System) barrier is installed inside exit of Turn 4.

1999: Debris fence is added in north pits, separating pit lane from grandstands and enhancing fan safety.

2001: Race control camera system is installed.

---
Drivers and Race fans, mark April 5th on your race calendars. Kick off your season by joining Gary Dominguez as he presents the 2nd Annual Midwest Racers Autograph Day. This is a prefect opportunity for you drivers to show your appreciation to the fans and also get recognition for your sponsors or even meet new potential sponsors, for more information about the 2003 Midwest Racers Autograph Day. Log on to - http://www.creativeedgesigns.net/AutographDay~ns4.html

---
The only black driver to win at NASCAR's highest level never got a proper celebration in Victory Lane. Wendell Scott beat the field in a 200-mile race in 1963, but as the story goes, NASCAR officials were worried about how the predominantly white crowd in Jacksonville might react to seeing a black man hoist the winner's trophy. Buck Baker was declared the winner, and only after two hours of review - with the crowd long gone - was a "scoring error" detected and Scott named the official WINNER.

---
Would you like to see Nascar schedule a Winston Cup race at a dirt track?

---
1993 - Emerson Fittipaldi wins second Indianapolis 500, by 2.8 seconds. Fittipaldi takes the lead on lap 185 and holds on, out-foxing Formula One champion Nigel Mansell and runner-up Arie Luyendyk.

---
OPEN WHEEL NEWS AND NOTES:

Look for Toby Chapman to be replacing Rodney Droud in the Don Droud Sr. mount for the 2003 season. (Fact)

Where will former NSCA President wind up? (Driving for Breck Wise or possibly Ivan Tracy.)

Brad Wright and Wright racing due to funding only able to compete half the season, unless some sponsors can step up and help this young team out. (Fact)

Rookie racer Herb Reed had Avenger Chassis specially build a frame to fit his TALL (6'2" to 6'3") also install new Butler Built seat, same that all the Outlaws now use. I have laid my eyes on this baby. Can't wait to see what Herb does with the paint scheme. (Fact)

2002 Mini-Sprint A-Class National Champion Brad Krutz will be taking the drivers seat in the famed 24B Gary's Auto Sales Sprinter. (Fact)

IMCA Modified driver Todd Jones has bought a new Dirtworks Mod Chassis. (Fact)

David Langford of Lathrop, Mo. who competed at Eagle in the early part of the 2002 race season, plans on trying to make a run at a full season in 2003, in the 360 Division. (Fact)

Brad Barickman and Barickman Motorsports will be changing their number and their look for the up coming season. The new number will be 9x. That won't be all the changes for this young and very talented driver. The old IMCA engine with aluminum heads will be retired and replaced by a new ASCS Ostrich racing engine, which should bring this team closer to their first Eagle Raceway WIN. Plans are to start the season off in Oklahoma in March and then consistently hit Eagle and the ESTS. There new engine will also allow them to run Knoxville and other ASCS shows on Eagle's off nights. Brad is hoping this will be his break out year and it could also possibly be the last year that him and his father race together. Brads career will more then likely take him away from Nebraska after finishing up school at Iowa State. So this season has been labeled the "NO EXCUSES TOUR!" (Fact)

The race for the IMCA Modified 2003 Points Champion became a whole lot easier. Starvin Marvin Fuller will be taking his number 94 and adding his name to the 360 Sprintcar rookie class at Eagle (NOT THE ESTS) If Fuller takes to the Winged Warriors like former Mod greats, Jeff Mitrisin and John VanDenBerg did, look out. (Fact)

Doug Lovegrove and Lovegrove Motorsports are in the process of putting together a new 2003 Eagle Chassis (Making the change from Wolfweld Chassis's) for the up coming season. The Lovegrove race team also has a major sponsorship addition in the works that should change the look of the car this season. (Fact)

Matt Richards driver of the 1R Zlab Homes IMCA Modified, has completed two MRM chassis. (One for Eagle and one for Butler County Speedway)

Looks to make a hard run at capturing two track championships in 2003. The Richards race team will start the season off in Norton, Kansas.

Beatrice Speedway big dog Greg Metz will be in a new Harris modified for the 2003 season. (Fact)

The new race season brings the return of Dan (The Swamp Man) Marsh. This time Dan and his wife Patrica return as car owners, as 19 year old son Preston takes to the track for his first ever behind the wheel racing action! The Marsh racing team has some BIG plans for Preston's rookie season.

Their plans are to make Eagle their home track with racing stops with the new ESTS series and some NCRA shows thrown in. The team plans are to lease motors from Vonderfect Motors to power the family owned J&J Chassis around the track. (Fact)

The Steuben Racing Modified Midget Team has sold all their equipment and calling it quits. (Fact)

Rick Halverstadt - has purchased a new Gambler Sprintcar Chassis.

Former Modified Midget driver Roger Sluka hopes to make a big splash in 2003. Sluka purchased "a" Schnee Chassis from past NSCA and Eagle points Champion, Rick Idues and spent the entire 2002 race season readying it for his 360 sprint car rookie debut. Roger hopes to stake his claim on what is becoming a very crowded race for the 2003 Eagle Raceway Rookie of the year crown. (Fact)

John Riefschneider- driver of the 01 Sprinter who competed in 2001 and 2002 at Eagle on a limited basic, has relocated to California for work, one driver to benefit from this move is Roger Sluka, Roger picked up a nice motor at a fair price. (Fact)

Bruce Divis - has purchased a 360 motor from Fisher Engines. (Fact)

Chad Fegley - has bought Divis's Spanel motor from last season. (Fact)

Dan Kage Jr. - Equipment for sell. (Fact)

Rumors have Kevin Larkins returning to Eagle competing in his own Modified.

Andy Devine - Calling it Quits! (Parts for Sell)

Also look for former Mod driver Todd Sanford to come out of his one year retirement to throw the helmet back on. (Fact)

Jason Danley - starting the season off with two new Steath Chassis's.

Cori Eckley - new J&J Chassis for 2003. (Fact)

Keith Hightshoe - would like to come back this year, if not as a driver, maybe an owner. (Fact)

Ken Lange - moving to Wyoming, cars for sale. Ken has told me that if he has not sold his equipment before the move he may race the first few shows at Eagle. (Fact)

Rik Gropp - Vermeer Racing have new 2003 Harris Modified on order. (Fact)

2001 Beatrice Modified Points Champion, Mike Heideman of Seneca, KS. Not racing for points in 2003 season. Looks to make Eagle's Ice Breaker Challenge one of his first stops of the year.

Modified mad man Dave Trauernicht, new 2003 Hot Chassis. (Fact)

Stacey Wilhelm has two Jet Mods, as he prepares to go all out to capture the gold at Eagle in the Modified ranks. Fact)

---
What ever happened to: Rick (Black Magic) Walker

---
Until next time, see you where the dirt flies!

Please email questions or comments to wherethedirtflies@msn.com.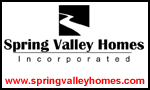 View Advertiser Index
Like to Write?
dirtdrivers.com is always looking for energetic people to write articles about local racing. Email us if you would like to join our team.