View Advertiser Index


April 2006

The hottest IMCA Modified racer in the Central Region has to be none other than David Trauernicht who is the pilot of the 45 Larry Shaw Chassis owned by Greg Olberding. They have won 5 races in 8 or 9 starts on the 2006 season. Included in this is the fact that he was leading two other races so far this season and had mechanical problems cause his night too end early.

Matt Fralin and Todd Laflin both pulled of their first career victories on April 22nd at Beatrice Speedway. Laflin is off to a great start so far in the 2006 season best of luck the rest of the season. Matt Fralin finally got that elusive first victory after coming so close many times last season to have something go wrong before the checkers fell.

Beatrice Speedway has had a great crowd, great car count and great racing surface so far this race season. Hats off to Tim Fralin and his crew. This is all very nice to see the effort that all of you put forth each and every week to make Beatrice Speedway a class act and show each and every week.

Jay Noteboom of Hinton, IA is starting to get his season to rolling just like he had it going last season. He is on a two race win streak at Buena Vista Raceway,IA and won opening night at Blackbird Bend Speedway,IA.

Travis Patch of Holton,KS started out the 2006 race season at Thunderhill Speedway,KS in the same way he has the last 6 yrs and this by winning the opening night feature. That is quite an impressive stat.

For all of the people in the country that were wondering if Mark Noble had lost his edge I would say that he has made the statement that he hasn't with him picking up 3 USMTS wins on the season in his Kraft Car.

Former local dirt track star Clint Bowyer is still making strides and having great runs in both the Nextel Cup and the Busch Series. Look for Bowyer, Kenny Wallace and Ken Schrader to all be present at the Capital City Clash to be held September 27th at the Heartland Park Topeka Dirt Track which will be running on Sundays promoted by the Lowrey brothers from www.inthepits.net
The track website http://www.inthepits.net/New%20site/HPT/HeartlandDirtTrack.htm

Thayer County Speedway's opening night is April 23 with promotion by Greg and Lonnie Bell. The are running IMCA Sanctioned Modifieds, Stock Cars, Hobby Stocks and Sport Compacts along with the cruisers. This will give guys chasing points in the Southeast Nebraska and NE Kansas area a shot at 4 nights a week of racing.

Minneapolis Raceway in Minneapolis, Ks is running IMCA sanctioned Modifieds, Stock Cars, and Hobby Stocks along with Sportsman Modifieds and 4 cylinder FWD's on Friday nights. Opening night is scheduled for April 28th with racing at 8 pm. Check out this nice facility at www.minneapolisraceway.com

Junction Motor Speedway had their first regular race night on Saturday April 22 with Mike Wiarda, Buzz Wilson, Jason Wilkinson, Brian Schmidt, Slezak/Miller and Brandon Wergin taking the wins in their respective classes.

The Speedbowl at Red Cloud under new promoters Don and Paula Bolt have seemed to have decent car counts and great racing so far in the 2006 season.

Josh Newman of Beatrice is to make his 2006 debut in the former Kevin Larkins House car on April 29th at Beatrice Speedway. Best of luck in the 2006 season.

Jonathan Stryker made his 2006 debut in the Limited Modified Class in the former Jordy Nelson Jet Mod. Not a bad first night with Stryker keeping the car straight and learning as the night went on he came home in the 15th position.

Mark Saathoff continued his strong rookie season in the Limited modifieds with a 6th place finish to go along with his opening night 5th place run. It is nice to see the g guys have success as they move up to continue their racing careers.

Thoughts and prayers go out to the Ron Eaton Family of Washington as Ron passed away from a heart attack. Ron will truly be missed.

Benji Legg is making a statement early on in 2006 that he will be a force to contend with in the Limited Modifieds at Beatrice Speedway after selling his Dirtworks race car he is now driving for Jeremy Snyder and has started the season with 2 straight wins with his latest coming on April 22nd from the 16th starting position.

Eagle Raceway under new promoter Roger Hadan has added the IMCA Hobby Stocks to the program and had a successful opening night. Nice to see the gendered guys getting a chance to run Eagle weekly also.

Greg Metz has started to get the handle on his new Hughes Racing Chassis and is consistently running in the top 5 now. Look for some victories to start showing up soon.

Johnny Saathoff has started to get the handle on his car for the 2006 season so with him Trauernicht, Metz and host of others running each other weekly at several tracks the action should be hot and heavy for the 2006 race season. Just what the fans pay to see.

Jet Racing now has an online catalog shopping site go to www.jetmod.com to check it out.

That is the scoop As the Checkers Fall. See ya at track soon….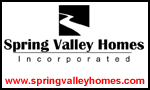 View Advertiser Index
Like to Write?
dirtdrivers.com is always looking for energetic people to write articles about local racing. Email us if you would like to join our team.