View Advertiser Index


August 2000

You know the whole time I was strolling through Lincoln's fair grounds looking at all those incredible and beautiful machines, at Americruise 2000. I couldn't stop thinking let's throw some numbers on the doors of these babies and drag them over to State Fair Park Raceway and run some races, then we can really find out who is best of show!!

---
The 10th Annual Lawrence Ideus Memorial will be held at I-80 Speedway on September 3rd, featuring the NSCA Sprint Car drivers.

---
Are you tired of races that don't pay? Then here's a race for you!! Eldora Speedway in Rossburg, OH on October 6th and 7th. Track owner Earl Baltes will pay $1 million to the winner of the Eldora Million. To put this in perspective, the Indy 500 and the Daytona 500, are the only other American held races that pay a million to win, and this is on a 1/2 mile high-banked dirt oval!

---
Long time sprint car supporter and owner, Phil Durst won the 1988 Knoxville Points Championship with Randy Smith as his driver.

---
Jason Friesen of Sutton, NE leads the IMCA Late Models national point standings.

---
Local 360 Sprint Car driver Sonny Manely, will be taking his first attempt at the 410 class. When he pilots the Larry Haneborg of North Platte, NE. owned number 44c sprint car in the 40th Annual Amoco Knoxville Nationals.

---
Wilbert "Willie" Hecke from Holdrege, NE won more than 20 track championships during his racing career.

---
Don Droud Jr. took advantage of starting on the pole and led every lap to win the NCRA Outlaw Sprint Car A-main, on July 4th at 81-Speedway in Wichita, KS. Finishing in second was Donnie Crawford. While current series points leader Gary Wright settled for third.

---
Lori (Gerloff) Lowery won the B-class Points championship in 1993 at Waverly's Cornhusker Raceway Park.

---
Joe Kosiski continues to pile on the wins in 2000, by winning in about every series he competes in. July 2nd he became the third repeat winner this season, of the O'Reilly Auto Parts All Stars Series. Taking home the checkers at Davenport Speedway in Davenport, Iowa, he was followed by Steve Boley of West Liberty, Iowa and Gary Webb in third of Blue Grass Iowa, the only other repeat winners of the series in 2000. July 7th at Lakeside Speedway in Kansas, Kosiski held off Leslie Essary of Crane, MO for the win in the Midwest Late Model Racing Association (MLRA), first stop ever at Lakeside. July 8th at Thunderhill Speedway in Mayetta Kansas, Joe passed brother Steve as the white flag dropped and held on for the win by less than half a car-length. The win also gave Kosiski the $1,000 bonus for winning the A-feature at both Lakeside and Thunderhill Speedways.

---
The 1995 Nebraska State Championship races at Nebraska State Fair Park Raceway were won by Mike Wallace of Carter Lake, IA in the Pro-Am division. John Kinney Jr. of Omaha in the Sportsman division, Tom Petracek of Wilber in the Modified division.

---
Dave Strickland Sr. of Denver has accepted an invitation to serve as the Grand Marshall for the 23rd running of the Belleville Midget Nationals in Bellville KS.

---
Dale Halvorsen and Harvey Kropp built Eagle Raceway in 1963.

---
You think Eagle Raceway and Beatrice Speedway are the only places in the state to get your sprint car fix. Well, if your willing to drive, Stuart Community Track in Stuart, NE races limited sprints every other Sunday on there 1/5 mile clay oval. Also racing on the card are Late Models, Bombers and Street-stocks.

---
In 1992 at Beatrice Speedway, Bob Hill of Story City, IA won the 50 Lap A-main in the Nascar Busch All Star Late Model race. Also Rex Nun of Lincoln beat Winston Cup driver Ken Schrader in the IMCA Modified A-feature.

---
For the first time in the state, the World of Outlaws Support Series will be at Eagle Raceway on August 14th.

---
Lincoln's Gary Swenson owned the car Ray Lee Goodwin Sr. drove to the 1968 Knoxville Nationals Crown and also was a mechanic on Doug Wolfgang's car when he won the prestigious event ten years later in 1978.

---
August 25th Thunder Lake Speedway in Rising City, NE will be holding their Annual "Modified Lightning Special" with the winner pocketing $1,000.

---
Kent Tucker of Aurora, NE was the 1975 points champion at Midwest Speedway in the Super Stocks division.

---
The late Lloyd Beckman of area racing fame will be inducted into the Belleville High Banks Hall of fame and National Midget Racing Museum.

---
You think this years Eagle Raceway vs. NSCA split was the first of it's kind in Nebraska, well in 1974 the NMRA (Nebraska Modified Racing Association) decided in a meeting to discontinue racing at Eagle on Sunday nights and begin a new program at Lincoln's Midwest Speedwest Speedway.

---
This years Nebraska State Fair should meet the needs of all motorsport fans, the only thing missing is boat racing in the infield pond.

2000 Nebraska State Fair Park Raceway and Grandstand Events.

Sat - August 26th - Werner Enterprises NTPA Semi-Truck Pulls
Mon - August 28th - Grand Nationals / Street Stocks
Tues - August 29th - Nascar O'Reilly Auto Parts All Star Series Late Models /IMCA Late Models
Wed - August 30th - 360 Sprintcars/ Pro-Ams / GOTRA
Thurs - August 31st - IMCA Modifieds / Classic Modifieds / IMCA Hobby Stocks
Fri - Sept 1st - Demolition Derby
September 2nd, 3rd and 4th - Tractor Pulls

---
Until next time, see you where the dirt flies!

Please email questions or comments to wherethedirtflies@msn.com.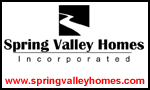 View Advertiser Index
Like to Write?
dirtdrivers.com is always looking for energetic people to write articles about local racing. Email us if you would like to join our team.