View Advertiser Index


April 2002

The 9th Annual Spring Nationals are in the record books and Johnny "The Jet" Saathoff is $5,000 richer. Capturing his second straight Spring Nationals title and his third overall. Over 130 driver's, representing twelve states and Canada competed in the shortened two-day show. Allen Langdale and the Beatrice Speedway staff just keep making this show one of Nebraska's must see events.

---
Spring National Notes: 2,000 pounds of gizzards were sold and consumed in the two days.

---
Hard luck award-Shawn VanLaningham of Beatrice, who went through four motors.

---
Longest pull was Trent Johnson of Mohall, ND. Mohall is a 875 mile trip one way.

---
Jeremy Miller of Batavia, IA won the IMCA Stock Car A-feature portion of the Spring Nationals.

---
In a special state race new to the event, Justin Yeager of Green River, WY topped the field of thirteen drivers.

---
George Mack will attempt to become the first African-American since Willy T Ribbs in 1993 to drive in next months Indianapolis 500.

---
Delmar Friesen, owner of Friesen Chevrolet in Sutton, NE is considering building a 3/8 mile race track near McCool Junction, NE. Friesen stated that he chose the area because he wanted to be as close to York, NE as possible, and that the access to the area is good with the four-lane US 81 Hwy and Interstate 80 nearby. Also there are plenty of motels and restaurants within the vicinity. Their goal would be to build the facility this year and have it up and running for the 2003 season. (Delmar Friesen, has been a long-time supporter of auto racing, by being the title sponsor of the CNCTA Late Model series, he is also the father of Jason Friesen, one of the top late model drivers in the state.)

---
On September 7, 1970 at the Nebraska State Fair Raceway, Ralph Parkinson Jr., of Blue Springs, MO won his first ever IMCA Sprint car race. (Nebraskans, Joe Saldana and Jan Opperman ran 5th and 6th respectively.)

---
Nascar great Tim Flock, had a rather unusual passenger aboard his Hudson race car during much of the 1953 season. The passenger was a small recess monkey named Jock Flocko, who had his own driving suit and sat in a specially prepared seat, complete with a safety harness. During the Raleigh 300 at the Raleigh Speedway on May 30, 1953, Jocko got free from his harness and began leaping about inside the car. In those days racecars had a small trap door the driver could open from the interior of the car to inspect the condition of the tires. Well the inquisitive little simian opened the door and promptly freaked out. Flock was forced to make an unscheduled pit stop while running in second place to have the monkey removed from his car. He did manage to return to the track and finish third, once he got the monkey off his back.

---
Terry Holliman was the track champion at the Adams County Speedway in Corning, IA in 1978 in a Late Model.

---
Toyota is starting a serious push for top level of Nascar racing. Since July 2000, Robert Huffman has won five Goody's Dash Series races in a Celica, prompting Toyota to inquire about the 2003 Craftsman Track Series and future Winston Cup entries.

---
"The best way to make a small fortune in racing is to start with a big one."-Junior Johnson, Nascar Legend.

---
Sprint car driver, Christi Passmore, of Pryor, OK who has made regular stops at Eagle Raceway the last couple of seasons, has signed on to drive an ARCA car for Andy Belmont Motorsports. Belmont said Passmore would compete in six races in the 2002 season.

---
In 1984 Don Droud Sr. won the Midwest Speedway track and points championship in the number 19 sprint car owned by Pete Liekam.

---
Jeff Gordon Joke II

There were four men who went on an African Safari, an Englishman, a Frenchman, a Rusty Wallace fan and a Jeff Gordon fan. At the end of an all day hunt, they were sitting around the campfire drinking their favorite adult beverage. The Englishman opens a bottle of ale, turns it up, drinks it, then throws it up in the air, takes out his pistol and shoots the bottle out of the air while shouting "God save the Queen!" Then the Frenchman takes out a bottle of wine, turns it up, drinks it, then throws it up in the air takes out his pistol and shoots the bottle out of the air, while shouting "Viva la France!" The Rusty Wallace fan opens a can of Old Milwaukee, turns it up, drinks it, then throws the can in the air, takes out his pistol, shoots the Jeff Gordon fan while shouting "It doesn't get any better than this!"

---
I know I have said it before, but with all the recent rash of some serious crashes at area tracks already in this early race season. If somebody you care about drives a racecar, ask them when they last replaced their helmet, their restraints and their uniform.

---
Most people know me, and my feeling towards Drag Racing, (it is about as exciting as watching paint dry), but John Force recently capturing his 100 career win, WOW!! 100 wins in anything is impressive, even in drag racing.

---
Ryan Durst is planning an all-out assault on the midget world in 2002. The 16-year old son of Phil Durst (owner of Durst Motorplex) plans to run over 50 midget shows throughout the season.

---
What better way to start your racing career, then to have a former driver in your pits, with 5 track championships under his belt! Beau Vandegrift will be competing as a rookie at Beatrice Speedway in the IMCA Hobby Stocks division, with the help of his father Tim, who won track championships at Eagle, Beatrice and the Speed Bowl in Red Cloud, NE during his outstanding race career.

---
"High Plains Thunder", a new book about Midwestern supermodified racing in the1950's-80's has just been released by Fastrack Publishing. High Plains Thunder, Supermodified Racing in the Midlands is about the country's hottest form of racing in the 1960's-the dirt track supermodifieds.

Illustrated with over 500 photos from some of the top lensmen in the business, High Plains Thunder takes you on a chronological tour of Kansas City (1955-72), Topeka (1958-72), Knoxville (1958-72), Tulsa (1960-83), Wichita (1962-81), Lincoln (1964-74), Central Nebraska (1967-78), Oklahoma City (1967-81), The Merrick Circuit (1968-78), and the National Championship Racing Association (1971-81).

Great drivers such as Harold Leep, Emmett Hahn, Junior Hower, Jerry Weld, Lloyd Beckman, Ray Lee Goodwin, Dick Sutcliffe, Jan Opperman, Frank Lies, Thad Dosher, Earl Wagner, Walt McWhorter, Jerry Blundy, Joe Saldana and Dale Reed are just a few of the hundreds of drivers featured in the hard-bound volume containing over 230 pages.

Just about every kind of supermodified is captured also from the early cutdown jalopies to sleek caged sprint cars.

First time author Bob Mays spent nearly four years searching and researching High Plains Thunder. Top auto racing photographers such as Leroy Byers, Tim Malone, Joe Orth, Ken Simon, Jerry Leep and Armin Krueger contributed some of their most dramatic images to this book.

To order, send $49.95 plus $7.00 shipping and handling to: Fastrack Publishing 4268 Knox Street Lincoln, NE 68504-1954 For more information, cal 402-466-6608 or email cats4racing@aol.com.

---
What ever happened to Gary Dunkle?

---
Until next time, see you where the dirt flies!

Please email questions or comments to wherethedirtflies@msn.com.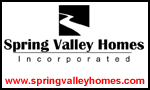 View Advertiser Index
Like to Write?
dirtdrivers.com is always looking for energetic people to write articles about local racing. Email us if you would like to join our team.