View Advertiser Index


September-October 2012

Getting The Dirt On... Jordan Uehling


Travel to any track in central Nebraska that races IMCA Sport Compacts and you are likely to see the 58J of Jordan Uehling. Jordan is what you would call a "die hard" racer, meaning that if you offer 4 cylinder racing and his car is race ready- he will be there.

Jordan started his racing career in 2008, he raced his 1993 Chevy Beretta at Butler County Motorplex and Riviera Raceway. Trying to choose his number he used his 3 friends numbers that raced and talked him into the sport. His friends drove the numbers 5, 8 and 85. So move the numbers around and they came up with the 58. Using those tracks for seat time and confidence he succeeded and started running up front. Looking for a more competitive car in 2009 he switched to a 1997 Chevy Cavalier with a 5 speed. The results were instantaneous. Night in and night out he was running up front and having consistent top 5 finishes.

Jordans first A Feature win came in 2010 at Butler County. August 19th Jordan piloted his Cavalier to the front and picked up the Winners Trophy that night. Sadly that night was the final race that Butler County held as they closed the gates the next week. Jordan finished his 2010 campaign by racing at Riviera Raceway and US 30 in Columbus.

2011 was the year most drivers live for. Jordan logged a lot of windshield time and hit a lot of tracks. The 58J was seen at US 30, Stuart, Beatrice, Eagle, Junction Motor Speedway, Wagner S.D., Park Jefferson and Raceway Park. Jordan finished 3rd in points at US 30 and logged 11 total A Feature Wins and finished fifth in points in the IMCA Nebraska State Sport Compact Points and finished tenth in the nation.

2012 has not been kind to Jordan. Wrecks, blown motors and just plain bad luck have cost Jordan atleast 4 A Feature wins. Persistence has paid off for him tho as he is in the top 5 in IMCA Nebraska State Sport Compact points and hovering around the top 10 in the nation.

Jordan cant do all this without friends and sponsors. Two of his good friends help him when needed. Jeb Dunklau helps out as much as he can, and Jordan is also helping him get his own Sport Compact ready to race sometime this season as well. And Kaleb Jasperson has provided a lot of help as well. The sponsor list is long for the 58J. They include: Nebraska Central Railroad, MJ Paintless Dent Repair, Family Haircare, Mimick Motor Company, Demon Decals and Wraps, Toms Service and Jeff Palik Lawn Mower Repair.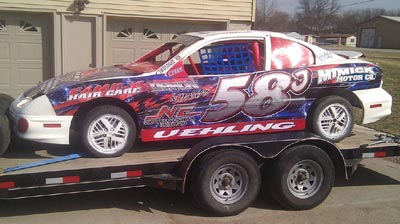 Ready for another night of racing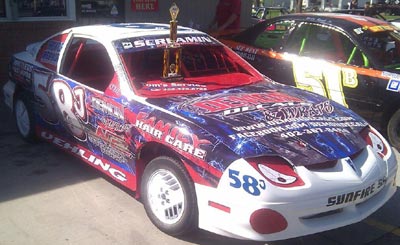 One of the sharpest looking Sport Compacts you'll see anywhere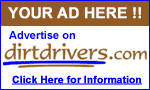 View Advertiser Index
Like to Write?
dirtdrivers.com is always looking for energetic people to write articles about local racing. Email us if you would like to join our team.