View Advertiser Index


July-August 2012

Getting The Dirt On... Kyle Bond


Wheel Man. Stroker. Call him what you want, but Kyle Bond can wheel a racecar around the track with the best of them.

Kyle started his racing career at the age of 16 when himself and 3 or 4 of his high school buddies built a 1971 Chevy Impala into a Bomber. Thinking that this would be a easy class to race and win in, they built the car for less than $400.00 and 3 weeks after they started it they were racing it in Lexington at Dawson County Raceway. To say the least, Kyle was welcomed with a rude awakening. He learned a lot about engine building and chassis setups. His best friend for many years was a suspension book written by Steve Smith. Always modifying and trying new things, after a few years he was contending for wins every night.

Wanting to broaden his horizons, in 1992 Kyle started the Classic Super-Wide class at Lexington, McCook and North Platte. The class started with 8-10 cars the first season and grew to be a very popular and fan friendly class. Kyle continued in the class until 1994 when he moved out of state for the next 11 years.

Kyle moved back to the area in 2006 and visited Mid Nebraska Speedway on opening night. Feeling the "need for speed" Kyle went home that night and started building his own Hobby Stock. Once finished Kyle was racing with less than stellar results, but that was about to change. Fellow Bomber driver and multiple track championship winner Jim Buss took Kyle under his wing and showed him "the ropes". They would travel 3 nights a week to race and numerous tracks in 3 states. They would race at Eagle, McCook, North Platte, I-80, Beatrice, Lexington, Red Cloud, Mid Nebraska Speedway and Junction Motor Speedway in Nebraska. In Kansas they also visited Minneapolis, Hayes and Oberlin. At the end of the year Kyle ended up 3rd in the nation in IMCA Rookie Of The Year and Jim Buss finished 2nd in the Nation for the Hobby Stock class. They took the top two spots in the Nebraska state points, and both took home several wins. The car that Kyle drove that year is still being raced. Tyler Smith is wheeling it at Mid Nebraska Speedway this year.

2008 was the banner year that Kyle had dreamed of. Racing 3, maybe 4 nights a week Kyle was in IMCA National Championship contention until the last few weeks of the year. Kyle was 2nd in National points most of the summer, and fell back to 3rd after he was unable to produce enough wins to finish up the season. He did end up tying for 3rd in National Points in his Leonard Chassis Chevy. That year he won the track championships at Mid Nebraska Speedway and Dawson County Raceway and finished 2nd at Deshler. That car is now owned by Terry Eatherton.

2009 was a first for Kyle. If any on you raced or visted either Mid Nebraska Speedway or Dawson County Raceway, then yes you saw Lightning McQueen. The #0 Dodge Duster was a exact replica of the #95 Lighting McQueen. Needless to say it was a 100% fan favorite at both tracks. The Uni-Body Dodge was the first Mopar that Kyle ever owned. Unfortunately bad luck followed call early in the season. At "playday" Kyle got 7 laps in before he blew the motor. With no backup engine in his stable, he was relinquished to buying a used engine. That engine lasted a month then it let go as well. Kyle built a new engine himself and it lasted the rest of the season. That car is still talked about today at both tracks, And is now owned and raced by Darren Verba of Grand Island.

In 2010 Kyle sat the year out for family time and recharge his batteries.

In 2011, a long time friend and crew member of Kyles team passed away. Jeremy Trompke was one of Kyles High School buddies and also worked tirelessly on Kyles racecars. Many of you will remember that Kyle changed his number that year to the 36. That was Jeremy's number and Kyle did it in respect and remembrance of him. They purposely showed up 3 weeks late so the pressure of points chasing wasn't there and they raced every time out to win and it showed. For the season 45% of their starts were A Feature wins. That year the Bond Racing team went to the Boone Super Nationals and were only 1 of 10 claim engine hobby stocks to make the field, qualifying 21st. The end result wasn't what they wanted but to make the field was an accomplishment in itself.

2012 is proving to be a great start for the 0 racing team. They are driving a brand new Eilts Racing chassis built by Brendan and Jim Eilts of Grand Island. This is a 1986 Monte Carlo from Lonnie Greuter and stripped to the bones by close buddy Tyler Andreason. Having already won 2 A Feature wins, an early season incident showed just how strong the team is. On the first lap into his heat race Kyle got a little high in turns 3 & 4 at Mid Nebraska Speedway and rolled his car softly. It came to rest on its drivers window. They brought the car in and fixed what was bent and broke then proceeded to go out and win the B Feature very handily. Well that put them in the back of the A Feature and low and behold with 2 laps to go Kyle had wheeled his 0 car to the front of the pack for his third consecutive win this season at Mid-Nebraska. The win was great, but how he did it is even more impressive.

This is for sure, if it has 4 tires and an engine and I need a driver to get it to the front. I am calling Kyle Bond. Kyle is the epitomy of how to work your way up to success and do it with dignity. Look for Kyle this year at Mid Nebraska Speedway and also to make the trip to Iowa for the Boone Super Nationals. You can also see Kyle at Dawson County Raceway as he has been the Tech guy there for the last 3 years.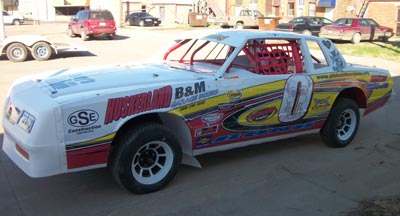 Kyle's new look for the #0 car in 2012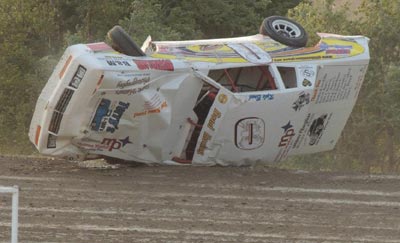 Surprisingly, this night would end with a Feature win at Mid-Nebraska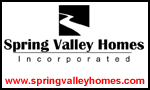 View Advertiser Index
Like to Write?
dirtdrivers.com is always looking for energetic people to write articles about local racing. Email us if you would like to join our team.