View Advertiser Index
---
Subject: Highlights from Iowa Governor's Cup at Davenport Speedway 9/25/21

Posted by
Message
Ant9000

MBSLM Series Rep
Posted on 9/25/2021 10:47:51 PM

Hahne gets first Series win in Governorís Cup Thriller at Davenport
By Anthony Ainslie
9/25/21

One of the wildest races of the year for the Hauliní with Hoker Trucking Super Late Models East Series went down Saturday in the 2021 Iowa Governorís Cup at Davenport Speedway.
After the previous race at West Liberty Raceway rained out on Friday, the East Series moved to the Mississippi Valley Fairgrounds at Davenport, Iowa for the Iowa Governorís Cup. A field of 28 cars made the trip to Davenport for a chance to add their name to the list of winners of the Cup.
At the start of the 40-lap main event, Jason Hahne and Charlie McKenna brought the field to the green flag from the front row. McKenna took advantage of his outside-front row starting spot and took the lead. As McKenna led, Jason Hahne and Justin Kay battled for second while Jake Neal and Tyler Bruening battled for the fourth position.
As the race progressed, McKenna led while Kay and Hahne caught up to him, and the trio exchanged the lead. While they went at it, Bruening and Neal closed in on them and made it a wild five-car battle for the race lead.
Hahne made the go ahead move for the lead with only 11 laps remaining as he made the pass on Justin Kay as they came off turn two. Kay, the series points leader, battled all he could, but Hahne had just enough to stay up front.
Hahne scored his first ever Hauliní with Hoker Trucking East Series win of his career. The Webster City, Iowa nativeís win also makes him the 18th different feature winner between the East and West series, the 41st all-time series winner, and the 21st different winner of the Iowa Governorís Cup. Justin Kay came home in second while Tyler Bruening finished second. Jake Neal and Charlie McKenna rounded out the top five.
With the Iowa tripleheader weekend, the Hauliní with Hoker Trucking East Series joins back up with the Malvern Bank West Series for the toursí championship weekend at I-80 Speedway in Greenwood, Nebraska on October 1st and 2nd.


---
To post messages you must be logged in as a member of dirtdrivers.com.

View Copyright Infringement Contact Information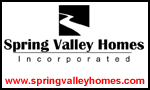 View Advertiser Index
Register
Become a registered user of dirtdrivers.com!

Register Now!
Dirt Driver Directory
Ever wondered what your favorite driver does for a living? When he or she started racing? What is behind the number on the car? You don't have to wonder anymore!

View Dirt Driver Directory
Classifieds
Looking for any new or used racing parts? Check out our online classified section to help find the parts you need!

View Classifieds
---
Muscle Cars