View Advertiser Index
---
Subject: Highlights from Independence Motor Speedway 6/27/20

Posted by
Message
Ant9000

MBSLM Series Rep
Posted on 6/27/2020 11:09:22 PM

McKenna goes wire to wire for Independence Victory
By Anthony Ainslie
6/27/20

After a weekend of washouts, the Haulin with Hoker Trucking Super Late Models East Series made its return to action with the tourís debut at Independence Motor Speedway.
A strong field of 31 cars from Iowa, Nebraska and Wisconsin made the trip to the high-banked 3/8 mile at the Buchanan County Fairgrounds. The race was initially the second of three races on the weekend. However, Fridayís race at Lafeyette County Speedway in Wisconsin was rained out.
Charlie McKenna took the opening lead in the 35-lap main event while Joel Calahan took the second position. As the early laps were completed, a close battle between Matt Ryan and Justin Kay for the third position.
The first caution came out on lap 15 for a car went off the track into turn one. It was only four laps later when the second and final caution came out for JC Wyman after a battle between him and point leader Tad Pospisil resulted in a spin.
The race went green from that point all the way to the end. Joel Calahan tried a dive into turn one on the final restart to try and get the lead away, but McKenna beat him to the top of turn two.
The battle between Ryan and Kay continued on as they swapped second back and forth while a battle between and Pospisil, Jeff Aikey and Chris Simpson went on for the fifth position.
At the end of 35 laps, Charlie McKenna took the checkered flag scoring his first Haulin with Hoker Trucking East Series feature win and the $3,000 top prize. McKenna gave an emotional interview in victory lane talking about coming to Independence as a kid and motivated young race fans and drivers to not give up on their racing dreams.
Matt Ryan beat out Justin Kay for the second spot while Jeff Aikey and Joel Calahan finished out the top five.
The Haulin with Hoker Trucking Super Late Models East Series returns to action Sunday with the tourís first visit to the Mason City Motor Speedway in Mason City, Iowa. Then, after the Fourth of July weekend, the Malvern Bank West Series returns to racing action with stops at Junction Motor Speedway and Boone County Raceway, both stops in Nebraska, on July 11th and 12th.


---
To post messages you must be logged in as a member of dirtdrivers.com.

View Copyright Infringement Contact Information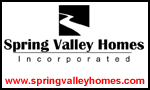 View Advertiser Index
Register
Become a registered user of dirtdrivers.com!

Register Now!
Dirt Driver Directory
Ever wondered what your favorite driver does for a living? When he or she started racing? What is behind the number on the car? You don't have to wonder anymore!

View Dirt Driver Directory
Classifieds
Looking for any new or used racing parts? Check out our online classified section to help find the parts you need!

View Classifieds