View Advertiser Index
---
Subject: Highlights from Stuart Speedway 5/24/20

Posted by
Message
Ant9000

MBSLM Series Rep
Posted on 5/24/2020 9:49:28 PM

Rain Washes out Malvern Bank West Series Season Opener
By Anthony Ainslie
5/24/20

What was supposed to be the first race of the new season for the Malvern Bank Super Late Models West Series was cut short by a downpour during heat racing action.
After losing multiple races through April and the first half of May because of the COVID-19 lockdowns, the Malvern Bank West Series had its first race of the season at the Stuart Speedway in Stuart, Iowa. The race marked the second ever visit to the high banked quarter-mile bullring. For many drivers in the field, it was their first official night of racing of the year.
A field of 34 cars made the haul out to Stuart. However, the night's festivities were short-lived as a thunderstorm drenched the race track after the completion of the third of four late model heat races. Josh Leonard, Joel Calahan and Bill Leighton Jr. won the three heats before the rains came, each one leading the race from start to finish.
The Malvern Bank West Series plans to return to action on Saturday, May 30th with their first ever appearance at the Central Missouri Speedway in Warrensburg, Missouri. Meanwhile, the tour is scheduled to return to Stuart Speedway on Wednesday, June 10th as part of a five-day speedweek.


---
To post messages you must be logged in as a member of dirtdrivers.com.

View Copyright Infringement Contact Information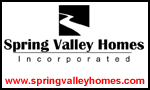 View Advertiser Index
Register
Become a registered user of dirtdrivers.com!

Register Now!
Dirt Driver Directory
Ever wondered what your favorite driver does for a living? When he or she started racing? What is behind the number on the car? You don't have to wonder anymore!

View Dirt Driver Directory
Classifieds
Looking for any new or used racing parts? Check out our online classified section to help find the parts you need!

View Classifieds