View Advertiser Index
---
Subject: Highlights from 2021 season opener 4/24/21

Posted by
Message
Ant9000

Junction Motor Speedway Rep
Posted on 4/25/2021 6:19:29 PM

Dumpert, Sillman, Egge, Etherton, Richards, and Bruce Win Opening Night at McCool
By Anthony Ainslie
4/24/21

The 2021 points season got underway at Junction Motor Speedway Saturday night as drivers took to the high banks to begin the run towards the track championships.
After a 3-week break following the Mike Chapin Memorial Spring Thaw, the first night for track, state, and IMCA national points was the latest challenge for many Nebraska, Iowa, and Kansas drivers. All six of Junction Motor Speedway's weekly racing divisions were in action.
Saturday's late model main event saw Jason Humphrey lead the early stages of the race. As the race progressed, defending track and national champion Cory Dumpert reeled him in.
The two began a fierce battle for the lead pulling slide jobs and folding some sheet metal until Dumpert threw the slide job for the lead with six laps remaining. From there Dumpert ran away to score his first win of the season.
Humphrey would have to settle for second while Tom Svoboda, Jake Kubicka and Alex Banks rounded out the top five.
The modified feature was dominated by Dylan Sillman. The Alvo, Nebraska driver led all 18 laps to capture the victory. However, it was a tough night for a couple of heavy hitters as former track champion Tyler Iverson broke just four laps into the race, and Trey Duensing nearly rolled over but stayed on his wheels before jumping the outside berm and went into the wall.
Sillman went on to hold off another former track champion Justin Gregg for the win. Gregg too second while Austin Svoboda came from the rear to finish third. Scott Smith and Kyle Olberding finished out the top five.
In the stock car feature on Saturday, Kearney native Bo Egge took top honors. The long-time late model driver took to the stock car division in 2021 and held off Tyler Iverson and Casey Woken in a tight battle to capture the season opener victory.
Iverson and Woken took the other podium spots while Brandon Conkwright and Eric Bartels finished out the top five.
In the sport mod feature, a new face made it to victory lane at the Junction in the form of Tommy Etherton. The Denton, Nebraska native on the pole and held off an early challenge from former modified track champion Tyler Frye and then hit his marks on the outside lane to score his first win at Junction Motor Speedway.
Lee Horky just snuck by Frye on the last lap to take second away while Frye settle for third. Justin Svoboda took fourth, and Spencer Galloway finished fifth right before his billowed a bunch of smoke from the engine.
The hobby stocks had a wild finish to their feature. Early on, it seemed Taylor Huss was going to walk away with an easy victory, but Beatrice's Dillon Richards worked his way up to second and challenged Huss for the lead and the win.
The two drivers exchanged the lead back in forth, even when lapped traffic became an issue. On the final lap, Richards got just enough of a run off the top of turn four to squeeze out a win in a photo finish. Huss took second while Nick Ronnebaum, Tyler Barribo and Chad Heeter finished out the top five.
In the sport compact main event, Devin Bruce and Drake Bohlmeyer went back and forth with the lead early on before Bruce took it outright with eight laps remaining.
Zander Lockling was the only incident of the race when he rolled his car in turn two with two circuits remaining. He was unharmed.
Bruce went on to hold off Bohlmeyer to take the win, his first of the year at Junction Motor Speedway. Bohlmeyer had to settle for second while Kaylee Diekman, Jacob Schwab and Zach Bohlmeyer rounded out the top five.


---
To post messages you must be logged in as a member of dirtdrivers.com.

View Copyright Infringement Contact Information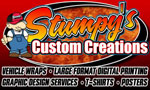 View Advertiser Index
Register
Become a registered user of dirtdrivers.com!

Register Now!
Dirt Driver Directory
Ever wondered what your favorite driver does for a living? When he or she started racing? What is behind the number on the car? You don't have to wonder anymore!

View Dirt Driver Directory
Classifieds
Looking for any new or used racing parts? Check out our online classified section to help find the parts you need!

View Classifieds
---
Muscle Cars