View Advertiser Index
---
Subject: Highlights from 7/9/21

Posted by
Message
Ant9000

I-80 Speedway Rep
Posted on 7/10/2021 12:01:57 AM

Eight different winners crowned in weekly competition at I-80 Speedway
By Anthony Ainslie
7/9/21

It was a busy Friday night at I-80 Speedway as weekly racing action was back on tab.

Friday's action at Greenwood's 4/10-mile oval saw 3 of the 6 classes have double features on the night. There was even more action on the track as Friday's show was also kids bike races. Young race fans from all over got to put their skills to the test on the speedway like the weekend warriors.
The modified division was one of the classes that had twin features. The first 13-lap main event saw Hastings native Justin Gregg lead every lap to secure his second win of the season. Point Leader Jacob Hobscheidt took second while Ryan Jenkins, Jesse Dennis and Clint Homan finished out the top five.
In the second feature, it was Hobscheidt who led all 13 circuits and held off a late-race charge from Jesse Dennis to take his sixth win of the year. Dennis took second while Jenkins, Gregg and Homan to round out the top five.
The hobby stock features saw a clean sweep from Overton, Nebraska's Zach Olmstead. The first feature saw a mad scramble for the lead as six drivers battled it out for the win. Olmstead took the first feature while Cheyenne Purchase finished a close second. Tom Myers, Mike Steir and Tanner Dixon round out the top five.
The second feature saw Dixon up in front until Olmstead ultimately chased him down and took the lead with only two laps remaining. He would lead the rest of the way to complete the sweep. Dixon took second while Tom Myers, Purchase and Derek Myers rounded out the top five.
Friday's sport mod feature saw multiple time track champion Shawn Harker lead from the pole and dominate the entire feature. Harker stayed out front for all 18 laps and took home another feature win, his third on the year. Willy Kirk scored his best finish of his young racing career at I-80 with a second place. Kevin Zeitner, Matt Andrews and Matt McAtee finished out the top five.
The stock car feature stopped and started multiple times as four cautions and a red flag slowed the race down. The red flag came out on lap three and saw Nick Bruegman go over one and a half times. He walked away uninjured.
When the race was green, Brad Derry showed the way while point leader Shane Stutzman ran in a close second. Stutzman tried everything to get around Derry, but the Bedford, Iowa driver hit his marks and was too fast.
Derry notched his second win of the season while Stutzman had to settle for second. Nick Woodard took third while Dan Jackson and Scott Carlson rounded out the top five.
Friday's Bragging Rights late model feature saw a great battle for the win between Jake Jorgensen and Curtis Glover. The two went side by side for multiple laps throughout the race, but when it was all said and done, Glover scored his first career win at I-80 Speedway. Jorgensen took second, his best finish of the season, while Jake Bridge, Cole Wayman and Todd Cooney finished out the top five.
In the compact double features, it was the Vannausdle father-son duo picking up the win. Feature one saw Bryan Vannausdle take his third win of the season. Brad Lucas scored his best finish of the year with second. Chris Vannausdle, Adam Smith and Jim Cahill rounded out the top five.
In the second feature, it was Chris' turn to take top honors. The Villisca, Iowa driver took the lead on the opening lap and held off point leader Adam Smith to take his fourth win of the season. Smith took second while Bryan Vannausdle finished third. Brad Lucas took fourth, and Dustin Sheppard battled back from an early spin to round out the top five.


---
To post messages you must be logged in as a member of dirtdrivers.com.

View Copyright Infringement Contact Information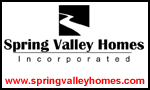 View Advertiser Index
Register
Become a registered user of dirtdrivers.com!

Register Now!
Dirt Driver Directory
Ever wondered what your favorite driver does for a living? When he or she started racing? What is behind the number on the car? You don't have to wonder anymore!

View Dirt Driver Directory
Classifieds
Looking for any new or used racing parts? Check out our online classified section to help find the parts you need!

View Classifieds
---
Muscle Cars