View Advertiser Index
---
Subject: Highlights from Spring Meltdown Night 1 4/2/21

Posted by
Message
Ant9000

I-80 Speedway Rep
Posted on 4/3/2021 12:11:06 AM

Dover takes Round 1 at Spring Meltdown. Peterson wins Sport Mod Feature
By Anthony Ainslie
4/2/21


The 2021 season at I-80 Speedway officially got underway as Friday was the opening night of the Spring Meltdown.
The first weekend of racing at Greenwood, Nebraska's I-80 Speedway started off big with the Malvern Bank 360 sprints and sports being on tap. Fields of 26 sprints and 31 sport mods made the trip to I-80 to get the new season of racing started.
In the 25-lap sprint car main event, Terry McCarl jumped out to the early lead. The Altoona, Iowa native pulled ahead early, but Chris Martin and Clint Garner closed in on him for the lead with 16 laps to go.
With 15 laps remaining, Martin tried to make a move for the lead but could not get the spot away and would end up shredding a tire bringing out the caution. He would battle back to finish seventh.
A couple of cautions for spins came out the next two laps which set up a 13-lap run to finish. McCarl lead, but now Jack Dover ran second. Dover caught up to McCarl and made the go-ahead move for the lead as the duo went into turn one with seven laps to go.
From that point, Dover ran out the laps and took home the big payday. McCarl would have to settle for second while Lee Grosj, Jason Martin and Clint Garner rounded out the top five.
Friday's sport mod feature saw Beatrice native Rick Rohr take the early lead, and he had a pair of strong competitors in Matt Andrews and Devyn Peterson trying hard to get around him for the lead.
Peterson managed to take the lead from Rohr with only nine laps to go and just before the first caution came out one lap later for debris. The Milford driver led until a two-car wreck set up a green-white-checkered finish. The first try saw a car spin before the white flag, but on the second try, everyone stayed clean, and Peterson scored the win, his first of the new year. Tyler Nerud and Adam Armstrong came on late to take second and third while Brian Osantowski came from 11th to finish fourth, and Andrews finished out the top five.


---
To post messages you must be logged in as a member of dirtdrivers.com.

View Copyright Infringement Contact Information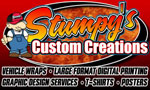 View Advertiser Index
Register
Become a registered user of dirtdrivers.com!

Register Now!
Dirt Driver Directory
Ever wondered what your favorite driver does for a living? When he or she started racing? What is behind the number on the car? You don't have to wonder anymore!

View Dirt Driver Directory
Classifieds
Looking for any new or used racing parts? Check out our online classified section to help find the parts you need!

View Classifieds
---
Muscle Cars