View Advertiser Index
---
Subject: 2021 SCHEDULE

Posted by
Message
lumpster
Posted on 12/28/2020 10:08:05 AM

I see that the 360 sprints and the Malvern Bank late models are both scheduled for August 28th. Is this really correct? Yes, I-80 does this, but they have a hell of a lot more room for spectators than you do. Probably be an awesome show as long as people have room to sit, and or stand.

fruit loop

Off Road Speedway Rep
Posted on 12/29/2020 9:27:12 AM

must be a screw up. 360 sprints on june 26th and aug7th. SLMR on may 22 and Aug 28th. Tri state late models on Apr 24



---

Fruitloop

lumpster
Posted on 12/29/2020 4:58:38 PM

Ok, thanks for the clarification. MSTS schedule has them there on 8-28-21.

---
To post messages you must be logged in as a member of dirtdrivers.com.

View Copyright Infringement Contact Information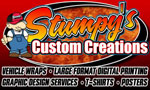 View Advertiser Index
Register
Become a registered user of dirtdrivers.com!

Register Now!
Dirt Driver Directory
Ever wondered what your favorite driver does for a living? When he or she started racing? What is behind the number on the car? You don't have to wonder anymore!

View Dirt Driver Directory
Classifieds
Looking for any new or used racing parts? Check out our online classified section to help find the parts you need!

View Classifieds