View Advertiser Index
---
Subject: Joe Crist Memorial 07/30/2021

Posted by
Message
SlickRick

US 36 Raceway Rep
Posted on 7/29/2021 7:43:14 PM

Joe Crist Memorial, A Night We Will Remember! Friday 07/30/2021 at US 36 Raceway!!!!

A great night of racing action in store for US 36 Raceway Dirt Track with the 5th Annual Joe Crist Memorial IMCA Stock Car Race headlining the event! Cars from all over the country will be on track to try and claim the big money and big trophy putting their name in the history books. Names of those that can say they have won this great race are Jason Estes #997, Blake Peeler #292, JJ Baumli #46, and Steve Starmer #11s. Who will be winner number five, or will we see a repeat performer in victory lane? Be there to witness history firsthand!!!!!
Show Me Synthetics and Shocker Chassis have joined forces to present the Pure Stock 6 Pack Shootout with only one driver claiming the Traveling Trophy as they compete one on one for the gold. Entries voted in by you the fans are #53 Gracie Couch, #13X Colton Couch, #24 Jimmie Workman, #11S Tyler Starmer, #017 Wade Johnson and #27H (the old man of the field) Brandon Hoover. This is well worth the price of admission added for your enjoyment.
We will be accepting school supplies to fill the over 100 backpacks we will be giving away at the X'Factor Motorsports kid's coin drop on 08/06/2021 and all donations are appreciated. Thanks in advance!!!
What a night of racing and family fun as US 36 Raceway Dirt Track is the place to be on Friday Nights under the lights. Weather is going to cool a bit tomorrow and perfect conditions to watch great racing. As always, Concessions will be ready, Beer will be cold and the Racing hot with action starting immediately after opening ceremonies. Drivers Meeting at 7pm hot laps, Opening Ceremonies and Racing to follow!
See y'all there!!!!!


---
To post messages you must be logged in as a member of dirtdrivers.com.

View Copyright Infringement Contact Information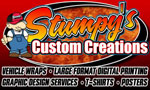 View Advertiser Index
Register
Become a registered user of dirtdrivers.com!

Register Now!
Dirt Driver Directory
Ever wondered what your favorite driver does for a living? When he or she started racing? What is behind the number on the car? You don't have to wonder anymore!

View Dirt Driver Directory
Classifieds
Looking for any new or used racing parts? Check out our online classified section to help find the parts you need!

View Classifieds
---
Muscle Cars