View Advertiser Index
Listed below are features that have been added to dirtdrivers.com.


Affiliate Updates (Added 4/8/2023)
The Malvern Bank 360 Sprints (MB360S) Series, now a full multiple track touring series, joins us as our newest Level I affiliate.

Four affiliates are no longer with us this season. I-80 Speedway and Little Sunset Speedway in Greenwood, NE have permanently closed. Bethany Speedway in Bethany, MO is no longer participating as an optional specials-only track affiliate. And the Nebraska Modified Lites (NML) Series, after being folded into the IMCA STARS Mod Lite division, is no longer functioning as a touring series club.

There have been a few updates to track names. Raceway Park in Jefferson, SD, with new promoters this season, has reverted back to its previous Interstate Speedway name. Tuxedo Park Raceway in Crete, NE, also under new management, is now Blue River Raceway. Concordia High Banks in Concordia, KS had also been recently renamed to Concordia Raceway.


Bethany Speedway (Added 9/6/2022)
With Bethany Speedway in Bethany, MO removing their seasonal racing program and running only their Fair Special weekend, they have returned back to Level II status.


Affiliate Updates (Added 4/28/2021)
We have added three Level II affiliates this season. Concordia High Banks in Concordia, KS and Huset's Speedway in Brandon, SD have recently reopened, the latter being renamed back to its previous name after temporarily being titled as Badlands Motor Speedway. We also welcome newly opened Bandit Speedway in Box Elder, SD.

We also sadly say farewell to several other affiliates. Thunder Hill Speedway in Mayetta, KS has permanently closed. After around five years of inactivity, and still uncertainty as to whether the track will reopen, we have removed Blackbird Bend Speedway in Onawa, IA for the time being, and will watch for any reopening news in the future. Several series have been discontinued, including the Deery Brothers Summer Series (DBSS), Nebraska 360 Sprints (N360S) Series, Sprint Series of Nebraska (SSN) for a second time, and Bragging Rights Series of Grand National Late Models. Specials-only track Belleville High Banks in Belleville, KS, and the NeFigure8n Series have also elected to no longer participate as optional affiliates.

Nobles County Speedway in Worthington, MN has gone through a name change and is now labeled Worthington Speedway.


Affiliate Updates (Added 5/13/2019)
With Sioux Speedway in Sioux Center, IA being permanently closed, we have removed the track. After the Gail's Gold Rush (GGR) Series was discontinued, we have also removed the series, along with two other optionally included series, Colorado Alliance Tour (CAT) Series and Iron Man Challenge (IMC) Series, and optionally included kart track Salina Jaxson Memorial Speedway in Salina, KS that were no longer actively participating on the site.

Two affiliates, Sherman County Speedway in Goodland, KS, and Midwest Classic Stockcar Association (MCSA) Series, have moved up from Level II to Level I status this season. And Raceway Park in Jefferson, SD, while going through management changes, has been moved from Level I to Level II.


Two Affiliates Return (Added 3/16/2019)
We welcome back two previous affiliates this season. I-90 Speedway in Hartford, SD has reopened after a three year hiatus and joins us back at Level II. And the Sprint Series of Nebraska (SSN) has reinstated their touring series after a year off and come back to us at Level I.


Tuxedo Park Raceway (Added 6/11/2018)
Welcome to our latest affiliate, Tuxedo Park Raceway, the brand new karting track in Crete, NE, joining us at Level I.


Two New Tracks and More Affiliate Updates (Added 5/23/2018)
We welcome two new tracks in our coverage area to the site this season. Joining us from Pueblo, CO, at Level II, is Honor Speedway, and from Salina, KS, at Level I, is the karting track, Salina Jaxson Memorial Speedway.

Three affiliates have been withdrawn from the site. Atchison County Raceway in Atchison, KS is being permanently closed and disassembled, so has been removed. Heartland Motorsports Park in Topeka, KS is now only running special events, and is therefore now an optional affiliate, so they, along with another optional affiliate, Jayhusker Racing Series, have been eliminated since neither are actively participating on the site.

With US 30 Speedway in Columbus, NE reopening under new ownership, they have elected to move back to Level I status. Also making the move up to Level I this season are Thayer County Speedway in Deshler, NE, and Wagner Speedway in Wagner, SD. And Sherman County Speedway in Goodland, KS has chosen to change from Level I to Level II status.


Affiliate Updates (Added 2/27/2018)
There have been a couple of track name changes for this season. Lexington Speedway in Lexington, NE has gone back to its original Dawson County Raceway name, and Heartland Park Topeka in Topeka, KS is now Heartland Motorsports Park.

Atchison County Raceway in Atchison, KS and US 30 Speedway in Columbus, NE, while each currently not in operation, and in search of a buyer or promoter, have been changed to Level II status.

Tracks that have closed with no current plans to reopen have been removed, including Colorado Motor Sports Park in Byers, CO, Lamar Speedway in Lamar, CO, Iowa State Fair Speedway in Des Moines, IA, WaKeeney Speedway in WaKeeney, KS, Badlands Motor Speedway in Brandon, SD, I-90 Speedway in Hartford, SD, and Valentine Speedway in Glenrock, WY. Oberlin Speedway in Oberlin, KS, becoming an optionally included affiliate after discontinuing its weekly program and reverting back to only occasional specials, and not actively participating on our site, has also been taken off. The Sprint Series of Nebraska (SSN), having fulfilled its role of getting RaceSaver Sprints running at many tracks in the area, has discontinued its touring series, and has been removed. With all series being optionally included, the Kansas Thunder Racing Series (KTRS), no longer actively participating on our site, has also been withdrawn.


Bethany Speedway (Added 2/8/2018)
We are happy to announce that Bethany Speedway in Bethany, MO has returned to weekly racing in 2018, and we have added them back on as a Level I affiliate.


Affiliate Updates (Added 3/27/2017)
We have three new affiliates joining us for the 2017 racing season! First we welcome back US 36 Speedway in Osborn, MO, which has returned to weekly racing. We also have two racing series coming aboard; the Bragging Rights Series of Grand National Late Models running events at four Nebraska tracks, and the newly formed Gail's Gold Rush Series consisting of Super Late Models running events at I-80 Speedway, Adams County Speedway, and within the MBSLM Series. All three new affiliates are at Level I.

With Butler County Speedway permanently closed, and the NSL Series disbanded after 2016, both have been removed.

With Blackbird Bend Speedway not currently scheduled for any events in 2017, it has been changed to Level II status.

The Iron Man Series has now gone back to its original Iron Man Challenge name, so we have changed the series name once again to IMC.


SLMR Series Renamed to MBSLM (Added 1/6/2017)
To reflect its recent name change, we have updated the Super Late Model Racing (SLMR) Series to its new Malvern Bank Super Late Models (MBSLM) Series name.


More Affiliate Updates (Added 5/24/2016)
With the creation of the new Kansas Thunder Racing Series, we have added the series as a Level II affiliate, and removed the three previously optionally included tracks that are involved in series to effectively merge them all into the new series. These Kansas tracks include Elmwood Park Speedway in Norton, Osborne Speedway in Osborne, and Rooks County Speedway in Stockton.

With the management of I-90 Speedway making the move to Badlands Motor Speedway and ceasing current operations of I-90 Speedway, we have moved I-90 Speedway to Level II status until the expected return of racing resumes again in the future.

With Wagner Speedway not running a regular program this season, we have moved the track to Level II status.


Expansion & Affiliate Updates (Added 3/15/2016)
Once again, we have expanded our coverage area this season, spreading our southwestern borders further into Colorado and our southeastern borders further into east central Kansas. This expansion brings in one new Level II Colorado track, Lamar Speedway in Lamar, and two Level II Kansas tracks, Heartland Park Topeka in Topeka and Lakeside Speedway in Kansas City.

Affiliate name changes this season include renaming Decatur County Speedway in Oberlin, Kansas to Oberlin Speedway, Jackson Speedway in Jackson, Minnesota to Jackson Motorplex, and Dawson County Raceway in Lexington, Nebraska to Lexington Raceway. Other affiliate changes include Blackbird Bend Speedway in Onawa, Iowa, moving back up to Level I.

With no plans for several of the recently closed tracks to reopen in the future, we have removed Clarke County Speedway in Osceola, Iowa, Concordia High Banks Raceway in Concordia, Kansas, Cedar County Speedway in Hartington, Nebraska, Mid-Nebraska Speedway in Doniphan, Nebraska, and Red Willow County Raceway in McCook, Nebraska. The Jackson Speedway Touring Series (JSTS) has been removed since it has now been folded into the National Sprint League (NSL) Series.

In a follow-up step to our change in recent years to redefine which affiliates in our coverage area are automatically included on our site and which are optionally included upon request, we sent invitations to all of our optional affiliates that had been previously included automatically, and have not been actively participating on the site, to request their continued inclusion. Those that did not request to remain included, and have therefore been removed, are, from Iowa, Audubon County Fairgrounds in Audubon and Calhoun County Speedway in Rockwell City; from Kansas, Clay Center Dirt Track in Clay Center, Kansas State Fairgrounds in Hutchinson, Rush County Speedway in La Crosse, Solomon Valley Raceway in Beloit, and Washington Speedway in Washington; from Missouri, Bethany Speedway in Bethany and US 36 Raceway in Osborn; from Nebraska, Custer County Fairgrounds in Broken Bow, Dundy County Speedway in Benkelman, Jefferson County Speedway in Fairbury, and Litchfield Speedway in Litchfield; and series affiliates Corn Belt Clash (CBC) Series, Colorado Outlaws Series, Dirt Truck Racing Association (DTRA) Series, Heartland Racing Association (HRA) Series, Mid America Racing Series (MARS), Midwest LateModel Racing Association (MLRA) Series, National Championship Racing Association (NCRA) Series, Performance Open Wheel Racing, Inc. (POWRi) Series, Rocky Mountain Dwarf Car Racing Association (RMDCRA) Series, Rocky Mountain Lightning Sprint Association (RMLSA) Series, Rocky Mountain Midget Racing Association (RMMRA) Series, Show Me Vintage Racing (SMVR) Series, United Rebel Sprint Series (URSS), and Wingless Auto Racing (WAR) Series. These affiliates can be reinstated in the future upon request of the affiliate. Please refer to our About Us page for more details on our automatic and optional affiliate structure.

We have also modified our class structure breakdown to move Compact Stock classes from a primary to a secondary class status. Please refer to our About Us page for more details on our class structure.


Badlands Motor Speedway (Added 9/21/2015)
We have updated the name of Huset's Speedway in Brandon, South Dakota to its new name of Badlands Motor Speedway.


Affiliate Changes (Added 3/13/2015)
We are excited to add two more affiliates for the 2015 racing season. Colorado Motor Sports Park in Byers, CO, reopening their freshly renovated facility with a full schedule this season, joins us as a Level II affiliate. And the newly formed Sprint Series of Nebraska (SSN) featuring touring RaceSaver Sprints comes on board at Level I.

We also say goodbye to a few affiliates, including long-standing Riviera Raceway in Norfolk, NE, after their final and 50th season last year, the CDM (Championship Dirt Motorsports) Series, which ended operations in 2014, and the American Sprint Car Series (ASCS) Midwest Region, with this region no longer currently active.

There have been a few level changes. Atchison County Raceway in Atchison, KS, Boone County Raceway in Albion, NE, US 30 Speedway in Columbus, NE and Park Jefferson Speedway in Jefferson, SD are all moving up to Level I. Red Willow County Raceway in McCook, NE, being closed for the time being, has been moved to Level II. Elmwood Park Speedway in Norton, KS, and Rooks County Speedway in Stockton, KS have also elected to change to Level II.

There have also been a few name changes. El Paso County Speedway in Calhan, CO, under new management this season, is now El Paso County Raceway. The BST Promotions' Blood Sweat & Tears (BST) Series is now focused in Colorado and renamed to the Colorado Alliance Tour (CAT) Series. And the USRA Iron Man Challenge (IMC) Series is now known simply as the Iron Man Series (IMS).


Off Road Speedway and NSL Series (Added 12/16/2014)
We have two brand new affiliates coming on board for the upcoming 2015 season. Off Road Speedway, located in Norfolk, NE, and the National Spring League (NSL) Series, featuring 410 Sprints, both join us as Level I affiliates.


JDCS Series Removed (Added 5/15/2014)
With the JDCS (John Deere Championship Series) no longer active, the series has been removed from our affiliate list.


Affiliate Changes (Added 4/21/2014)
The Great American Dirt Track in Jetmore, Kansas, having been permanently closed, has been removed from our list of affiliates. With the ending of the Midwest 305 Sprint Cars Series, it has also been removed. And the Central Vintage Racing Association (CVRA) Series, with less current activity, has elected to no longer be included as an optional series affiliate.

81 Speedway, as well as the other two racing entities it is involved with, Kansas State Fairgrounds and the NCRA Series, has chosen to change from Level I to Level II status. Similarly Phillips County Raceway and its associated BST Series has also elected Level II status. And Mid-Nebraska Speedway, while currently inactive, has also been moved to Level II.


Red Willow County Raceway (Added 3/18/2014)
We have updated the name of McCook Speedway in McCook, Nebraska to its new name of Red Willow County Raceway.


Iron Man Challenge Series (Added 3/14/2014)
We welcome the USRA Iron Man Challenge Series to our site as a Level I Affiliate.


Boone County Raceway (Added 11/6/2013)
With Albion Speedway in Albion, NE being renamed back to Boone County Raceway, we have updated the track name in all areas of our site.


Butler County Speedway to Level II (Added 9/8/2013)
Butler County Speedway has made the election to move to Level II status.


Rooks County Speedway at Level I (Added 8/13/2013)
Rooks County Speedway in Stockton, KS has elected to move up to Level I and will now be included in the Race Results and Rainout Report.


Clay Center Dirt Track (Added 6/4/2013)
We have updated the name of Clay County Racetrack in Clay Center, Kansas to its new name of Clay Center Dirt Track.


Stuart Raceway at Level I (Added 5/7/2013)
Stuart Raceway in Stuart, NE has elected to move up to Level I and will now be included in the Race Results and Rainout Report.


John Deere Championship Series (Added 4/10/2013)
The new JDCS (John Deere Championship Series) with combined events at Buena Vista Raceway and Crawford County Speedway joins dirtdrivers.com as a Level I Affiliate.


Nebraska 360 Sprint Series (Added 4/7/2013)
We welcome the newly formed Nebraska 360 Sprints Series to our site as a Level I Affiliate.


Affiliate Changes (Added 4/7/2013)
We have made several affiliate changes for the upcoming season. Track name changes include Boone County Raceway renamed to Albion Speedway, Butler County Motorplex renamed back to Butler County Speedway, and Concordia High Banks renamed to Concordia High Banks Raceway. The previous Colorado Late Models (CLM) Series and Championship Late Model Association (CLMA) Series have been combined under the new Championship Dirt Motorsports (CDM) Series. Butler County Speedway, being back in operation again, is also now back at Level I status. KAM Raceway and the Nebraska Modified Lites (NML) Series have also chosen to move up to Level I. With Nobles County Speedway dropping their weekly show this season, they have been moved to Level II. Albion Speedway, under new management, has elected to start out at Level II.

We have also modified some of our definitions and guidelines regarding our affiliates. Supported series will no longer be automatically added as affiliates, but rather only at the request of the series now. And the supported classes of our affiliates have been redefined into a primary and secondary class structure. Please refer to our About Us page for more details on these changes.


Stuart Raceway (Added 6/10/2012)
We have updated the name of the Stuart Community Track in Stuart, Nebraska to their new official name, Stuart Raceway.


Atchinson County Raceway (Added 5/9/2012)
We welcome the new Atchinson County Raceway track to our site as a Level II Affiliate.


Black Hills Speedway at Level II (Added 5/9/2012)
While Black Hills Speedway works through its ownership issues, the track has been moved to Level II status.


Boone Speedway at Level I (Added 4/11/2012)
One of our newly expanded affiliates, Boone Speedway in Boone, IA, has elected to move up to Level I and will now be included in the Race Results and Rainout Report.


Another Huge Expansion (Added 4/2/2012)
For the second straight year, we have made another large expansion in our coverage area for the upcoming season, even topping our growth from last year. We are excited to welcome our 41 new track and series affiliates to our site, adding three new states in the process! As reflected in our updated home page coverage map, we are now covering an eight state area, bringing on Minnesota, Missouri, and Wyoming, in addition to expanding further in all directions in our previous five state area.

New tracks include from Nebraska, Level II Affiliate Dundy County Speedway in Benkelman; from Iowa, Level I Affiliates Clarke County Speedway in Osceola, Knoxville Raceway in Knoxville, Marshalltown Speedway in Marshalltown, and Stuart International Speedway in Stuart, and Level II Affiliates Boone Speedway in Boone, Dallas County Speedway in Adel, Iowa State Fair Speedway in Des Moines, and Warren County Speedway in Indianola; from South Dakota, Level I Affiliates Black Hills Speedway in Rapid City and I-90 Speedway in Hartford, and Level II Affiliate Huset's Speedway in Brandon; from Colorado, Level II Affiliate El Paso County Speedway in Calhan; from Kansas, Level I Affiliates 81 Speedway in Park City, Kansas State Fairgrounds in Hutchinson, and Salina Speedway in Salina, and Level II Affiliates Decatur County Speedway in Oberlin, Dodge City Raceway Park in Dodge City, Rush County Speedway in La Crosse, and The Great American Dirt Track in Jetmore; from Minnesota, Level I Affiliate Nobles County Speedway in Worthington, and Level II Affiliates Jackson Speedway in Jackson and Murray County Speedway in Slayton; from Missouri, Level I Affiliate I-35 Speedway in Winston, and Level II Affiliates Bethany Speedway in Bethany and US 36 Raceway in Osborn; and from Wyoming, Level II Affiliates Gillette Thunder Speedway in Gillette and Valentine Speedway in Glenrock.

New series include Level I Affiliates Colorado Late Models (CLM), Championship Late Model Association (CLMA), and Dirt Truck Racing Association (DTRA), and Level II Affiliates Corn Belt Clash (CBC), Deery Brothers Summer Series (DBSS), Jackson Speedway Touring Series (JSTS), Mid America Racing Series (MARS), Midwest 305 Sprint Cars (M305SC), Midwest Classic Stockcar Association (MCSA), Performance Open Wheel Racing, Inc. (POWRi), Show Me Vintage Racing (SMVR), and Wingless Auto Racing (WAR). And we welcome back a previous Level II Affiliate, Central Vintage Racing Association (CVRA), now that our expanded coverage area once again includes tracks that they visit.

Changes in existing affiliates include Crawford County Speedway in Denison, Iowa and Raceway Park in Jefferson, South Dakota, moving up from Level II to Level I this year. And with schedule cutbacks this season, Cedar County Speedway in Hartington, Nebraska and Calhoun County Speedway in Rockwell City, Iowa are moving from Level I to Level II. Series affiliate Outlaw Vintage Lite Racing Series (OVLRS) has undergone a name change and is now the Nebraska Modified Lites (NML).

We have also made a small refinement in our general class name terminology that is used to identify groups of the small engine classes common to several of our tracks and series. As we do not list all of the many specific subdivisions of the small engine classes in our Dirt Driver Directory, we instead list them as general classes consisting of three basic groups. The general group previously referred to as "Mini-Sprints" was intended to include all classes of Mini-Sprints, Micro Sprints, Modified Midgets, Quarter Midgets, and all other scaled down versions of open cockpit racing automobiles with a body design that resembles a Sprint Car and powered by small engines. However, the specificity of the name could be incorrectly interpreted to imply that it excluded some of those classes, so this class has been renamed to the more general sounding "Scaled Sprint". The other two general classes have been unchanged. "Dwarf" still refers to all classes of full bodied scaled down racing automobiles, including Vintage Lites, Modified Lites, and other similar classes. And "Kart" is still the general class used for all divisions of Karts.


Full USMTS Series (Added 2/16/2012)
With the USMTS going away from its regional division structure, we are now once again covering the entire USMTS Series.


Links Page Changes (Added 2/15/2012)
To keep our Links page more streamlined and easier to maintain, only links to tracks and series that are not current affiliates will be included since affiliates already have their links listed on their track and series pages. Likewise, since racing team links are already included on profile pages in our Dirt Driver Directory, we will no longer also list them on our Links page.


Getting The Dirt On Column (Added 1/29/2012)
We welcome a new column to our Articles section this year. Author Mike Poland will highlight local racing heroes in his "Getting The Dirt On" monthly column.


Huge Expansion, Kart Coverage, and Other Enhancements (Added 4/1/2011)
dirtdrivers.com has made its largest expansion ever! We have stretched our coverage area in every direction. As can be seen on our updated coverage map on our home page, we have brought in our fifth state by adding northern Kansas, and have pushed further north into South Dakota, further west into Colorado, and further east into Iowa. And due to popular demand, we are happy to announce that we have now added Kart racing to our supported classes, as well as support for tracks that run special-only events. To allow us to make further expansions with greater ease, we have redefined how we include coverage for tracks and classes. Please refer to our About Us page for all the details.

With all of the new affiliates, to keep things more manageable, we have also restructured all of our track and series related areas of the site, grouping them by state and series. And with so many series now on our site, our series information pages now display the full series names in addition to the acronyms to help identify them more clearly.

The addition of the new affiliates resulted in a few other changes needed on our message boards. With Karting Track Affiliates now having their own message boards, we have removed the previous Go-Karting Tracks board and changed the title of our "Racing Entertainment" board to "Racing Recreation" to still accommodate discussions for indoor and other non-dirt track karting. We also added Motorcycles and Quads to the title of our Off-Road message board, and have also created a new Demo Derby message board to provide a convenient location for the discussions of these classes not directly supported on our site.

We wish a warm welcome to all of our 33 new affiliates! From Nebraska we have Level I Affiliates Cedar County Speedway in Hartington, Little Sunset Speedway in Greenwood, and Mini E Raceway in Eagle, and Level II Affiliate Custer County Fairgrounds in Broken Bow. Coming on board from Iowa are Level I Affiliates Buena Vista Raceway in Alta and Calhoun County Speedway in Rockwell City, and Level II Affiliates Clay County Fair Speedway in Spencer, Rapid Speedway in Rock Rapids, and Sioux Speedway in Sioux Center. Joining us from South Dakota is Level I Affiliate Wagner Speedway in Wagner. Colorado brings us Level I Affiliate I-76 Speedway in Fort Morgan. Teaming with us from Kansas are Level I Affiliates Elmwood Park Speedway in Norton and Sherman County Speedway in Goodland, and Level II Affiliates Belleville High Banks in Belleville, Clay County Racetrack in Clay Center, Concordia High Banks in Concordia, Osborne Speedway in Osborne, Rooks County Speedway in Stockton, RPM Speedway in Hays, Solomon Valley Speedway in Beloit, Thomas County Speedway in Colby, Thunder Hill Speedway in Mayetta, WaKeeney Speedway in WaKeeney, and Washington Speedway in Washington. Newly added series in our now larger coverage area include Level I Affiliates Blood Sweat & Tears (BST), Colorado Outlaws, National Championship Racing Association (NCRA), NeFigure8n, Rocky Mountain Midget Racing Association (RMMRA), and Level II Affiliates Heartland Racing Association (HRA), Midwest LateModel Racing Association (MLRA), Rocky Mountain Dwarf Car Racing Association (RMDCRA), and Rocky Mountain Lightning Sprint Association (RMLSA).

Other affiliate changes this season include Phillips County Raceway of Holyoke, Colorado upgrading back to Level I, and Butler County Motorplex of Rising City, Nebraska moving to Level II due to its current inactive status. With its sale and permanent closing, Wavelink Raceway Park in Waverly, Nebraska is being removed as an affiliate. And with no expected racing plans in the foreseeable future, we are also removing affiliates Avoca Speedway in Avoca, Iowa, Culbertson Speedway in Culbertson, Nebraska, The Speed Bowl in Red Cloud, Nebraska, and the Colorado Sidewinder Association (CSA) Series.


Phillips County Raceway to Level II (Added 8/9/2010)
Phillips County Raceway has made the election to move to Level II status.


Colorado Sidewinder Association Series (Added 6/7/2010)
The newly formed CSA Series for Micro Sprints running in Colorado and Nebraska has been added as a Level II Affiliate.


Colorado Expansion Brings Phillips County Raceway on Board (Added 3/7/2010)
dirtdrivers.com has now expanded to its fourth state! Colorful Colorado joins the great states of Nebraska, Iowa, and South Dakota in our coverage area, bringing along Phillips County Raceway of Holyoke as a Level I Affiliate.


WDRL Series Removed (Added 2/24/2010)
With the ending of the WDRL, the series has been removed from our affiliate list.


Thayer County Speedway Back to Level II (Added 6/3/2009)
With Thayer County Speedway not running a regular weekly show this season, we have moved the track from Level I to Level II.


USMTS Series Great Plains Region (Added 3/2/2009)
With all of the USMTS events at tracks in our coverage area all being included in one single region again, the Great Plains Region, we have returned to just including this region only again in our coverage.


Boone County Raceway Now at Level I (Added 3/19/2008)
Race Results and Rainout Report information will now be included for Boone County Raceway.


Spec Late Model Racing Series (Added 2/29/2008)
We welcome the newly formed SLMR (Spec Late Model Racing) Series to our site as a Level I Affiliate.


Dirt Driver Directory Class Enhancements (Added 2/26/2008)
Previously if no drivers had been entered into a specific class at a track, the class name would not display in the Directory. All classes will now display. Those with no current drivers entered will show a count of zero next to them and will be displayed as text only rather than a link. All class names now appear on the individual track information pages as well. Tracks that do not have regular classes are now listed in the Directory and noted accordingly.


Thayer County Speedway Back to Level I (Added 2/14/2008)
With Thayer County Speedway's return to regular weekly racing this season, the track is back to Level I status.


CNCTA Series Removed (Added 2/12/2008)
With the continued hiatus of the CNCTA, the series has been currently removed from our affiliate list.


Full USMTS Series (Added 2/10/2008)
With the new USMTS regional alignment resulting in more than one region racing at tracks in our coverage area, we have increased the coverage to include the entire USMTS Series.


CNCTA Series Now at Level II (Added 7/12/2007)
With the CNCTA Series being currently inactive, their status has been moved from Level I to Level II.


Thayer County Speedway Now at Level II (Added 5/23/2007)
With Thayer County Speedway not running a regular weekly show this season, we have moved the track from Level I to Level II.


CVRA Series Removed (Added 5/23/2007)
With the CVRA Series no longer running within our coverage area, the series has been removed from our affiliate list.


Blackbird Bend Speedway Now at Level I (Added 3/12/2007)
Race Results and Rainout Report information will now be included for Blackbird Bend Speedway.


United Rebel Sprint Series (Added 3/7/2007)
We welcome the URSS (United Rebel Sprint Series) 305 Sprint Car series to our site as a Level II Affiliate, replacing the now defunct Heartland 305 Sprint Series.


New Private Message Notification (Added 6/2/2006)
When there are new messages in the Private Message Board for a user, a message now displays on the Message Board Menu stating so.


Minor Track Changes (Added 4/18/2006)
With Hitchcock County Raceway being renamed to Culbertson Speedway, we have made the subsequent name change on the site. Likewise, Bull Valley Speedway has been renamed to Audubon County Fairgrounds. And with Crawford County Speedway backing away from its regular weekly program this season, we have changed the track from Level I to Level II.


New Banner Ad System (Added 4/1/2006)
Banner ads now cycle dynamically throughout the entire site rather than appearing statically on one specific page. A new Advertiser Index page has been created which lists all of the banners in alphabetical order to allow users a quick and easy way to locate the advertisers. A link for this new page exists under each banner displayed on the site. A new My Advertising section has been added to the My Account page. Advertisers have links in this section to view their banner hit statistics and their banner and text ad invoices.


ASCS Midwest and USMTS Western Regional Series (Added 3/5/2006)
We welcome two new regional series to our site. The ASCS (American Sprint Car Series) Midwest Region joins us as a Level II Affiliate and the USMTS (United States Modified Touring Series) Western Region comes on board at Level I.


Inactive Drivers Section (Added 2/24/2006)
A new Inactive Drivers section has been added to the Dirt Driver Directory. Unchecking the Actively Racing checkbox on the driver profile input page will move the driver from any previous tracks or series and into the Inactive Drivers section.


Time Stamp Updated on Edited Messages (Added 2/23/2006)
When users edit their messages, the time stamp of the message is now updated to the time of the update. This informs other users that content has been changed in the message.


Classifieds Paging (Added 2/20/2006)
To speed the loading of the Classifieds page, the list is broken down to show only 100 classifieds per page.


Representative Message Posting (Added 2/18/2006)
Users who are staff of race tracks, racing series, and other related businesses now have the ability to post messages on their respective boards as representatives of those entities. When a representative posts an announcement on behalf of his organization, an extra line of text will appear below his username on the message display screen identifying him as a representative of that entity. This will distinguish authorized announcements from general posted information.


Private and Intermission (Non-Racing) Message Boards (Added 2/18/2006)
Two new message boards have been added to the Message Board Menu. The Private board allows members to post private messages to other users that are shielded from public view. Only members may post private messages. Any logged in user may view private messages written to him. The Intermission (Non-Racing) board provides a location to discuss non-racing topics. For clarification purposes, the General board has been renamed to General Racing.


My Membership Information Section on My Account Page (Added 2/18/2006)
A new My Membership Information section has been added to the My Account page, which displays information about each user's membership, including the ability to view and print membership payment invoices.


dirtdrivers.com Memberships (Added 2/18/2006)
dirtdrivers.com is now membership-based site-wide. All users can view all messages and classifieds but only members have the ability to post messages and classifieds. Membership is also required to enter the Chat Room. Click the Membership link on the top menu bar for full details on the membership system.


Message Board Enhancements (Added 1/23/2006)
The user's username is now displayed above the message input box. Also a new link has been added above the input box to allow the user to more easily update his message signature line. The subject title can also now be edited when editing the initial post in the thread.


ESTS Series Removed (Added 1/15/2006)
With the ending of the ESTS, the series has been removed from our affiliate list.


My Account Page (Added 1/10/2006)
A new page, My Account, has been added to the top menu bar. This page will display all of the relevant information about each user's account.


Go-Karting Tracks and Off-Road Tracks Message Boards (Added 3/9/2005)
Two new message boards have been added to the Message Board Menu. One for Go-Karting Tracks and topics and the other for Off-Road Tracks and topics.


Thayer County Speedway Now at Level I (Added 3/2/2005)
Race Results and Rainout Report information will now be included for Thayer County Speedway.


Central Vintage Racing Association (Added 6/1/2004)
The Central Vintage Racing Association (CVRA) joins dirtdrivers.com as the latest affiliated series!


Mini-Sprint Classes (Added 5/11/2004)
Mini-Sprints are now broken up into their individual specific class names at each track and series that runs Mini-Sprints.


Wavelink Raceway Park Now at Level I (Added 4/5/2004)
Race Results and Rainout Report information will now be included for Wavelink Raceway Park.


Junction Motor Speedway Now at Level I (Added 3/10/2004)
Race Results and Rainout Report information will now be included for Junction Motor Speedway.


As The Checkers Fall Column (Added 2/3/2004)
dirtdrivers.com welcomes a new column to our Articles section. Scott Wisdom authors his monthly column, "As The Checkers Fall..."


Dirt Driver Directory Update Flags (Added 2/1/2004)
Flag icons now appear next to driver names in the Dirt Driver Directory to indicate how current each profile is. A green flag signifies the driver has updated the profile within the past year. A yellow flag signifies updates within the past two years. A red flag signifies no updates within the past two years.


Membership-Based Mid-Nebraska Speedway Message Board (Added 11/22/2003)
The Mid-Nebraska Speedway Message Board is now membership-based. All users can view messages but only dirtdrivers.com members have the ability to post messages.


Avoca Speedway (Added 6/18/2003)
Avoca Speedway joins dirtdrivers.com as the latest affiliated track!


Racing Safety and Ministries & Outreach Message Boards (Added 6/13/2003)
Two new message boards have been added to the Message Board Menu. The Racing Safety board will be a home for the discussion of racing safety issues and the Racing Ministries & Outreach board has been created for the discussion of ministry and outreach topics related to the racing community.


Mark Wyman Dirt Driver Spotlight Article Updated (Added 5/29/2003)
Mark Wyman's Dirt Driver Spotlight article has been updated with additional information from recent seasons. The link for the article can be found in the Articles section of the home page.


Message Board Paging Enhancements (Added 5/22/2003)
When viewing a message thread that spans multiple pages, there are now up to three links displayed at the top of the page to go to the Next, Previous, and Last Page in the thread. An additional link to return to the Message Board Subjects page has also been added to the bottom of the thread text. And a new link to view the Next to Last Page in a thread has been added to the Message Board Subjects page for threads that span more than two pages.


Heartland 305 Sprint Series (Added 3/28/2003)
dirtdrivers.com welcomes the recently formed Heartland 305 Sprint Series, headquartered in North Platte, Nebraska to the site!


Bull Valley Speedway (Added 3/12/2003)
Audubon Speedway is now Bull Valley Speedway. The track page, Dirt Driver Directory, and Message Board has been updated accordingly.


Small Classes (Added 3/2/2003)
By popular demand, coverage for small classes, such as Mini-Stocks, Mini-Sprints, and Dwarfs is now included on the site. We welcome four new tracks in our coverage area that feature these classes - Wavelink Raceway Park, KAM Raceway, Jefferson County Speedway, and Litchfield Motor Sports Track. We also welcome two new local racing series to the site - the Jayhusker Racing Series with their touring Mini-Trucks and Modified Midgets (Mini-Sprints), and the Outlaw Vintage Lite Series with their touring Modified Lites (Dwarfs). In addition, the smaller classes have also been added to all of the existing tracks on the site that run them as support classes.


Classified Headings (Added 3/1/2003)
A new Heading field has been added to the Classifieds section, and for faster page loading when viewing the Classifieds, the main Classifieds page will now only display the ad headings rather than the entire contents of every ad. To pull up the full detail for an ad, simply click its heading link.


Racing Entertainment Message Board (Added 2/7/2003)
With the demise of Sunset Electric Speedway, we have now converted its Message Board to a more general board for the discussion of all racing related entertainment, including slot car and remote control racing, computer/online racing, etc. All previous posts from SES have been retained in the board.


ESTS Series (Added 2/6/2003)
The NSCA track info page and Message Board has now been converted to the new Eagle Sprint Touring Series (ESTS) title.


Junction Motor Speedway (Added 2/6/2003)
Junction Motor Speedway joins dirtdrivers.com as the latest affiliated track!


Message Board Thread Paging (Added 12/6/2002)
For faster page loading in the Message Boards, long threads are now separated into pages with 25 posts displayed per page. There are also new links to allow you to go directly to the last (most recent) page.


Blackbird Bend Speedway (Added 7/13/2002)
Blackbird Bend Speedway joins dirtdrivers.com as the latest affiliated track!


Flashing Chat Room Tab (Added 5/29/2002)
Whenever there are visitors in the Chat Room, the Chat Room tab at the top of the menu bar will now blink in red.


Technical Message Boards (Added 4/10/2002)
We have made some enhancements to our Message Board Menu. We've had many requests to make our "Gus" (Technical Article Reviews) board easier to get to. So it now appears on the main Message Board Menu. In addition, many racers have requested the need for an area to discuss technical issues, so we now introduce to you our newest message board, "The Garage", set up specifically for that purpose.


Beatrice Speedway Now at Level I (Added 3/15/2002)
Race Results and Rainout Report information will now be included for Beatrice Speedway.


Four New Tracks (Added 3/3/2002)
dirtdrivers.com welcomes four new tracks to the site! With the addition of three new Level I tracks from Western Nebraska - Lincoln County Raceway, McCook Speedway, and Hitchcock County Raceway, ALL weekly dirt tracks in Nebraska running full-sized cars are now represented on the site! In addition, Interstate Speedway, our second track to join us from South Dakota, comes on board as a new Level II track. The coverage map on the home page has been updated to reflect the new additions.


Touring Series (Added 2/22/2002)
Touring series are now supported on the site! Now you can keep up with what is happening with all the series that run throughout the local area! Series will share the same features as the local tracks, such as the Dirt Driver Directory, Message Board, Race Results & Rainout Report (for Level I Affiliates), etc. Four initial series have been added to the site. The Nebraska Sprint Car Association (NSCA), Central Nebraska Circle Track Association (CNCTA), and the new World Dirt Racing League (WDRL) have all been added as Level I Affiliates, and the Good Ol' Time Racing Association (GOTRA) has been added as a Level II Affiliate. dirtdrivers.com extends a warm welcome to all of these great local touring series!


Dirt Driver Web Sites (Added 2/8/2002)
We now offer full-featured Web sites for your racing team! We can take care of all your needs, including design, hosting, and domain registration, all for a reasonable price. Refer to the new Dirt Driver Web Sites area of the Driver Features section on the right side of the home page for more information.


Login & Registration Enhancements (Added 1/5/2002)
The Login and Registration pages are now more flexible and helpful. The tops of both pages now show your username you are logged in as, if you are already logged in. From the Registration page, you now have the ability to create new user accounts, by clicking on the new "Create a New Registration" link at the top. Both pages also now allow you to tell dirtdrivers.com to remember you as a different user.


Gus Enhancements (Added 8/6/2001)
The "Gus, The Rookie Wrencher" link has now been moved to the Articles section on the right side of the home page.


Gus, The Rookie Wrencher (Added 7/18/2001)
We now have a special section of the site dedicated to helping you with chassis setup and other technical issues.


Classifieds Grouping (Added 7/3/2001)
To speed the loading of the Classifieds page, only classifieds entered in the last 30 days are initially shown. To view the older classifieds, click on the links at the top right of the page for the range of days you wish to view.


Articles (Added 6/27/2001)
There is a new Articles section on our home page, where we will feature racing articles written by many of the fine writers and reporters from the local racing area. The first to join us is Jack Gropp with his "Where The Dirt Flies" articles that appear monthly in the Star City Sports publication.


Message Board Enhancements (Added 6/22/2001)
You now have the ability to edit your messages in the Message Board (only messages that have not been replied to can be edited, however). Also, there is a new link at the top of each board that will allow you to display only the threads in which you have posted.


Race Results Enhancements (Added 6/21/2001)
The Race Results page has been enhanced and split into two parts. The top part will default to showing all results for all Level I tracks for the past 7 days. There will also be an entry box where you can change the number of days shown if you want to see more than 7 days (keep in mind that the larger the number, the longer it takes the page to load). The second part of the page breaks down the results by track and date. Click on a date to pull up the results for any particlular event during the season.


Featured Driver Profile (Added 6/21/2001)
There is a new feature on the home page, the "Featured Driver Profile", which will regularly feature different drivers' profiles on the site. This new feature will compliment our existing Dirt Driver Spotlight feature, by allowing more drivers to be promoted on the site, in between our periodical full-length Spotlight articles.


Driver Search (Added 6/20/2001)
You can now search for a driver by name in the Dirt Driver Directory. The new feature is at the bottom of the Directory Listing.


Classes Listed by Rank (Added 6/14/2001)
Classes in the Dirt Driver Directory are now listed by rank rather than alphabetically (for example, Late Models will now appear before Cruisers).


Dawson County Raceway Now at Level I (Added 6/14/2001)
Race Results and Rainout Report information will now be included for Dawson County Raceway.


Message Board Signature Line (Added 6/13/2001)
You now have the ability to create a Signature Line that will be displayed at the bottom of all of your posts in the Message Board. To create or change your Signature Line, click on the Registration link on the top menu bar, enter your Signature Line in the appropriate field and save your registration.


Active Users Count (Added 6/12/2001)
The number of active users on the site at any given time is now displayed on the top right of each page.


Adams County Speedway Now at Level I (Added 5/23/2001)
Race Results and Rainout Report information will now be included for Adams County Speedway.


Butler County Speedway Now at Level I (Added 5/14/2001)
Race Results and Rainout Report information will now be included for Butler County Speedway.


Audubon Speedway Now at Level I (Added 5/11/2001)
Race Results and Rainout Report information will now be included for Audubon Speedway.


Color-Coded Dates on Message Board Menu (Added 5/11/2001)
To make it easier to keep up with the latest posts on the Message Board, the Latest Post date will appear in blue if messages have been added to a specific board within the last three days, and in red if messages have been added today.


Latest Driver Updates (Added 4/30/2001)
Drivers are continually updating their driver profiles with new information and pictures, but it was difficult for fans to know when specific profiles were changed. To make this process easier, there is now a Latest Driver Updates link at the bottom of the Dirt Driver Directory menu that will pull up a list of all of the recently modified profiles.


Mid-Nebraska Speedway Now at Level I (Added 4/23/2001)
Race Results and Rainout Report information will now be included for Mid-Nebraska Speedway.


Shelby County Speedway Now at Level I (Added 4/19/2001)
Race Results and Rainout Report information will now be included for Shelby County Speedway.


Greenwood Speedway Removed (Added 4/17/2001)
With no plans for Greenwood Speedway to run in 2001, the track has been removed from our affiliate list.


Crawford County Speedway Now at Level I (Added 4/10/2001)
Race Results and Rainout Report information will now be included for Crawford County Speedway.


Nebraska Raceway Park (Added 4/4/2001)
Sunset Speedway and I-80 Speedway are now replaced with the "new" Nebraska Raceway Park track. Drivers and message boards for the two previous tracks have been combined into the new track.


Dirt Driver Spotlight Featuring Brian Trout (Added 3/22/2001)
Brian Trout is our latest featured driver.


Audubon Speedway (Added 2/27/2001)
Audubon Speedway joins dirtdrivers.com as the latest affiliated track!


Geographical Expansion (Added 1/19/2001)
We have expanded!!! dirtdrivers.com now covers all of the tracks in the eastern half of Nebraska, as well as several tracks across the eastern border into Iowa and South Dakota! 12 new tracks have been added! Refer to our updated About Us page for all the details!


Driver Profile Editing Capabilities and Other Enhancements (Added 1/14/2001)
Just in time for the upcoming racing season, you can now edit your driver profiles! Any profiles you have entered will now be displayed as links in the Driver Profile Input area of the Driver Features section on the right side of the home page (also displays on the Dirt Driver Directory pages). An "Edit" link will also appear at the top of your profile page. You must be logged in as the user who originally entered the profile to edit it. If anyone needs their profile assigned or reassigned to a different user, just email us and let us know. The profile page now displays the dates the profile was last updated and edited in the top right corner.

Other enhancements have been added to the Dirt Driver Directory as well. Each driver's list of tracks is now listed on his profile page. A "Motor" field has been added to the Car Information section. A main "Car #" field has been added so a driver's main number will show when he is viewed from the "All Dirt Driver Tracks" section, even though he may run slightly different numbers at different tracks (with or without an "x", for example). This change also allows us to display car numbers for drivers listed in the directory that race at tracks not yet affiliated with the site. The "Drivers from Other Tracks" now has its own section and the "All Tracks" section has been renamed to "All Dirt Driver Tracks".


Dirt Driver Spotlight Featuring Mark Wyman (Added 1/4/2001)
Mark Wyman is now featured under the Dirt Driver Spotlight.


Latest Message Added (Added 12/3/2000)
The latest message posted on any of the message boards is now displayed on the home page. To view all messages, visit the Message Board section.


Dirt Driver Spotlight Featuring Scott Anderson (Added 12/1/2000)
The Dirt Driver Spotlight now shines on Pro Am driver Scott Anderson.


Sprints and Cruisers (Added 11/28/2000)
The Dirt Driver Directory is now set up to accept Sprint Car and Cruiser drivers for the tracks that run them. When entering Cruiser drivers, the two drivers for each car should be entered into two separate profiles.


4v Car Skins for Dirt Track Racing Game (Added 11/27/2000)
In a special tribute to Dwight and the Wrich family, Rob Strabley, a fan of Dwight's, created two Late Model skins for the Dirt Track Racing game that are replicas of the 4v cars that Dwight raced during the 2000 season. Rob sent the files to dirtdrivers.com to be made available to all of Dwight's fans who have the game. They can be downloaded from the Tribute to Dwight Wrich page.


Visual Enhancements to Driver Profile Pages (Added 11/27/2000)
Visit our Dirt Driver Directory, pull up a driver, and check out the new look!


Drivers from Other Tracks (Added 11/22/2000)
A new Drivers from Other Tracks link has been added to the Dirt Drivers Directory. This will allow fans to view profile pages submitted by drivers from tracks that are not yet affiliated with dirtdrivers.com.


Dwight Wrich Tribute Photos (Added 11/10/2000)
Photos from the 2000 season and Tiny Lund Memorial at Shelby County Speedway have been added to the Tribute to Dwight Wrich page.


Latest Classified Added (Added 11/9/2000)
The Latest Classified Added is now displayed on the home page. To view all classifieds, visit the Classifieds section.


Dirt Driver Spotlight Featuring Jim Jorgensen (Added 11/2/2000)
The Dirt Driver Spotlight now features Jim Jorgensen. The Dirt Driver Spotlight feature is on the right side of the home page in the Driver Features section. And if you missed the last Spotlight article featuring Jay Kaser, no problem! The links to the past articles are listed below the current one.


Message Boards Sorted by Latest Post (Added 10/20/2000)
By popular demand, the threads on each track's Message Board is now sorted by the latest post made to each thread. The thread with the most recent post will display on top.


Message Board Smiley Faces (Added 9/30/2000)
We have added the following symbols and graphics to the Message Board. Feel free to use them.

:) = Smiling



;) = Winking



:D = Laughing



:P = Joking



:| = Scowling



:( = Frowning



:o = Surprised




Welcome! (Added 9/19/2000)
Welcome to our brand new site! Please click our About Us link for information!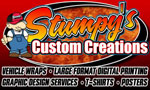 View Advertiser Index
Register
Become a registered user of dirtdrivers.com!

Register Now!
Rainout Report
Tired of making dozens of calls to the race track on rainy days to check on cancellations? Why not simply visit our Rainout Report instead? No busy signals! No redials! Just accurate and up-to-date weather information from all the local tracks!

View Rainout Report
Links
dirtdrivers.com supports all sites that support racing! New links are continually added to the site!

View Links
---
Muscle Cars