View Advertiser Index
---
Subject: WoooHooo

Posted by
Message
dustbuster50
Posted on 8/3/2012 8:12:04 AM

A lap counter that works! Now the track is perfect.



---

No way, did you really just type that???? LOL

lumpster
Posted on 8/3/2012 9:40:25 AM

OK, so I wasn't dreaming, a lap counter that works and has all the bulbs, a sportmod A feature with ONLY 1 caution, and races done by 10:30!!! Good job US30 and all drivers. Awesome nite of racin. Congrats to all the feature winners!

Been There
Posted on 8/3/2012 7:30:44 PM

Sure glad the lap counter is fixed. Lumpster can only count to 10 unless he takes his shoes off. His feet are ripe! Probably should clean out that toe cheese.



---

Its true, You can win every race when you sit in the stands!

lumpster
Posted on 8/4/2012 9:36:06 AM

Been There, would you like a little CHEESE with your WINE?? And by the way, the numbers on it are a little bigger than the old one, so even an old fart with bad eyes should be able to read it!!

---
To post messages you must be logged in as a member of dirtdrivers.com.

View Copyright Infringement Contact Information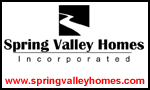 View Advertiser Index
Register
Become a registered user of dirtdrivers.com!

Register Now!
Dirt Driver Directory
Ever wondered what your favorite driver does for a living? When he or she started racing? What is behind the number on the car? You don't have to wonder anymore!

View Dirt Driver Directory
Classifieds
Looking for any new or used racing parts? Check out our online classified section to help find the parts you need!

View Classifieds