View Advertiser Index
---
Subject: Great show...

Posted by
Message
dustbuster50
Posted on 7/27/2012 8:56:36 AM

Great show again last night even with the lighting problem. 3-4 wide racing all night. Lets hope the parts for the lights dont take as long to get in as the parts for the lap counter! Come on guys the season is almost over, Price a new one do something.



---

No way, did you really just type that???? LOL

Highlanders
Posted on 7/27/2012 5:12:09 PM

Any results from last night.




---

Highlanders

lumpster
Posted on 7/27/2012 6:38:32 PM

Thought I saw you there, weren't you watching??

---
To post messages you must be logged in as a member of dirtdrivers.com.

View Copyright Infringement Contact Information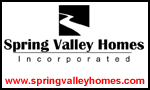 View Advertiser Index
Register
Become a registered user of dirtdrivers.com!

Register Now!
Dirt Driver Directory
Ever wondered what your favorite driver does for a living? When he or she started racing? What is behind the number on the car? You don't have to wonder anymore!

View Dirt Driver Directory
Classifieds
Looking for any new or used racing parts? Check out our online classified section to help find the parts you need!

View Classifieds