View Advertiser Index
---
Subject: 6.14.2012 Results

Posted by
Message
US30

US 30 Speedway Rep
Posted on 6/16/2012 11:44:23 AM

IMCA Modified Heat Race Winners:
Heat #1: 4TW -Ward
Heat #2: 16- Svoboda

IMCA Sport Mod Heat Race Winners:
Heat #1: 5-Eckhoff
Heat #2: 54R-Bronson
Heat #3: 7W-Kleinheksel

IMCA Hobby Stock Heat Race Winners:
Heat #1: 95B-Bittner
Heat #2: 83-Ware

IMCA Sport Compact Heat Race Winners:
Heat #1: 70D-Knoell Jr
Heat #2: 00-Pospisil

Limited Late Model Heat Race Winners:
Heat #1: 52-Wilkenson
Heat #2-11B-Molt

IMCA Modified A Feature Results:
4TW-Ward
1S-Thome
95-Smith
16-Svoboda
98T-Iverson
21H-Hiatt
15-Wilkenson
15H-Hoefelman
60-Roth
16K-Ligenza
22-Schworting

IMCA Sport Mod A Feature Results:
7W-Kleinhelsel
5K-Prauner
1B-Brabec
5-Eckhoff
11x-Vollbracht
14-Roth
7R-Reicks
2G-Olson
14s-Sylvester
M22-Coble
17A-Harms
13-Kobus
18-Kovar
39-Eaton
16-Svoboda
7T-Topil
3T-Thompson
54R-Bronson

IMCA Hobby Stock Feature Results:
83-Ware
23R-Brunkhorst
52-Wilkinson
10A-Brauner
61B-Wergin
27-Overholt
81-Haase
1J-Langenburg
17K-Kimmel
95B-Bittner
4B-VanDiest
2-Wergin

IMCA Sport Compact Feature Results:
00-Pospisil
21-Meyer
26-Linblad
31-Lamberson
52-Dembowski
58J-Uehling
73-Gresen
21T-Vukonich
61-Zimmerman
22-Carlson
7T-Dowty
4-Jasperson
222-Knoell Sr
70D-Knoell Jr
2B-Fluckinger

Limited Late Model Feature Results:
04-Pospisil
35-Osborn
12-Lueken
73-Jensen
36-Johnson
52-Wilkinson
90-Bertschinger
11B-Molt
30-Veleba
07-Sukup
12B-Banks
20-Krohn
007-Behmer
15S-Shanahan

Great night of racing once again!! Huge thank you to all the drivers for putting on a great show for our wonderful fans!!

---
To post messages you must be logged in as a member of dirtdrivers.com.

View Copyright Infringement Contact Information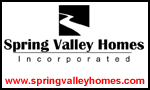 View Advertiser Index
Register
Become a registered user of dirtdrivers.com!

Register Now!
Dirt Driver Directory
Ever wondered what your favorite driver does for a living? When he or she started racing? What is behind the number on the car? You don't have to wonder anymore!

View Dirt Driver Directory
Classifieds
Looking for any new or used racing parts? Check out our online classified section to help find the parts you need!

View Classifieds